"Pargo is a smart logistics company. We offer companies a comprehensive last-mile delivery solution which aims to create access for anybody in Africa."
Turning challenges into opportunities
Pargo was founded in 2015 when co-founders Derk Hoekert and Lars Veul decided to do something about the huge e-commerce parcel backlog caused by the national post office strike. They decided to create a convenient pickup point network, including areas and communities that were previously out of reach of normal delivery routes.
Today Pargo has a network of more than 3000 points for online retail purchases and aims to have a pickup point within ten minutes of every South African. While the company originally launched as a Click & Collect solution, it has since grown into a complete tech-driven logistics service.
Lars Veul explains: "Last-mile delivery is Africa's single biggest problem, holding back the enormous potential for online retail growth. At Pargo we are on a mission to solve this problem and become a key enabler for e-commerce growth on the continent."
Using technology to solve real-world problems
The success of the business is a mix of technology and people. "All our solutions are tech-driven and data-led. We also put a lot of effort into finding the right staff," explains Lars. "We believe a great part of our success stems from fostering a happy, healthy team, a great office with 360-degree views of Cape Town, an above-average leave day policy, medical aid, bonus scheme and, above all, a uniting mission that's purpose-driven and meaningful."
Innovation has always been central to reaching Pargo's vision and has helped the company onboard some of the largest clients in the region. Their solutions have received plenty of recognition through industry awards too. Pargo was a finalist at the FNB Business Innovation Awards, the co-founders won the Founder of The Year award at the Global Startup Awards in 2019 and Pargo came third in the BCX Digital Innovation Award: SME category in 2021.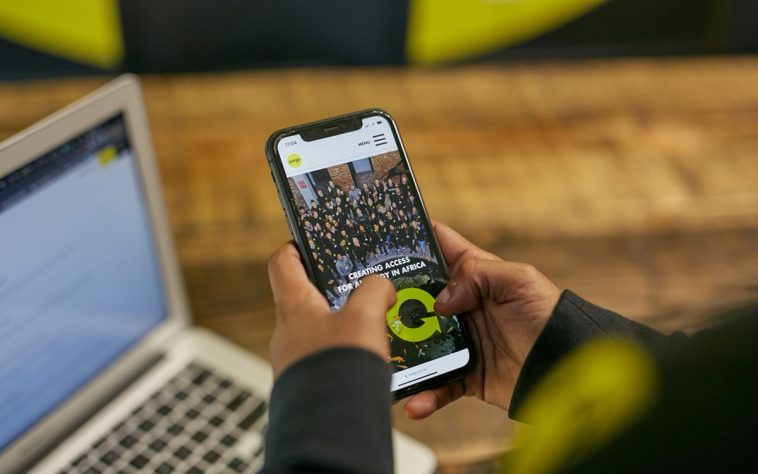 Opening the doors of e-commerce to Africa
The company's mission is to create access for anybody in Africa, despite the delivery challenges facing the local e-commerce industry.
"A huge part of the population is excluded from online shopping as a result of it," says Lars. "Inconclusive addresses in townships, vast rural areas and gated communities make traditional delivery as a stand-alone option very challenging. We want to enable shoppers to receive their online orders wherever and whenever it suits them – whether they reside in urban areas, rural areas, townships or beyond."
One of the innovations include a range of Pargo plugins which allow WordPress and Managed WordPress website owners using WooCommerce or Shopify to add Pargo as a delivery option at checkout.
A solid stable, foundation
Having a digital presence is an essential part of this mission, not only for establishing the company's credibility with new leads and partners, but also for allowing customers to track their parcels in real-time, and engage with the brand. Being able to automate their systems was crucial.
"In the age of technology, a digital presence is a prerequisite for most companies, " says Lars.
"We have a longstanding relationship with xneelo that started when they were still called Hetzner. We are very impressed with their product offering and overall customer service and we believe that they're offering gives us a competitive advantage within our industry."
"When it comes to DNS hosting, we value simplicity and we've found the products from xneelo to be simple and straightforward. In addition, since we have worked with and know the folk at xneelo, we can trust the product and the service they provide."