"Code4CT's purpose is to see young women enter the workforce equipped with the skills they need to hold influence in the tech industry."
Giving young women the power to code
Code4CT lets young women experience how powerful and creative programming can be and start them on the journey of gaining skills that would give them influence in the global economy.
It started in 2014 with lots of energy, a big vision and many people who were willing to join the vision and lend a hand.

"The programme allows girls to experience that coding is achievable, creative and powerful, so that they don't self-deselect from Computer Science fields on the assumption that it's 'not for me', explains Code4CT founder Emma Dicks. 
Only 1 in 5 global IT executives are women which means that women, and particularly black women, aren't making the big decisions about the technology they use every day. "To change that, I wanted to intervene and equip young women with the skills that would give them influence in the global tech economy," explains Emma.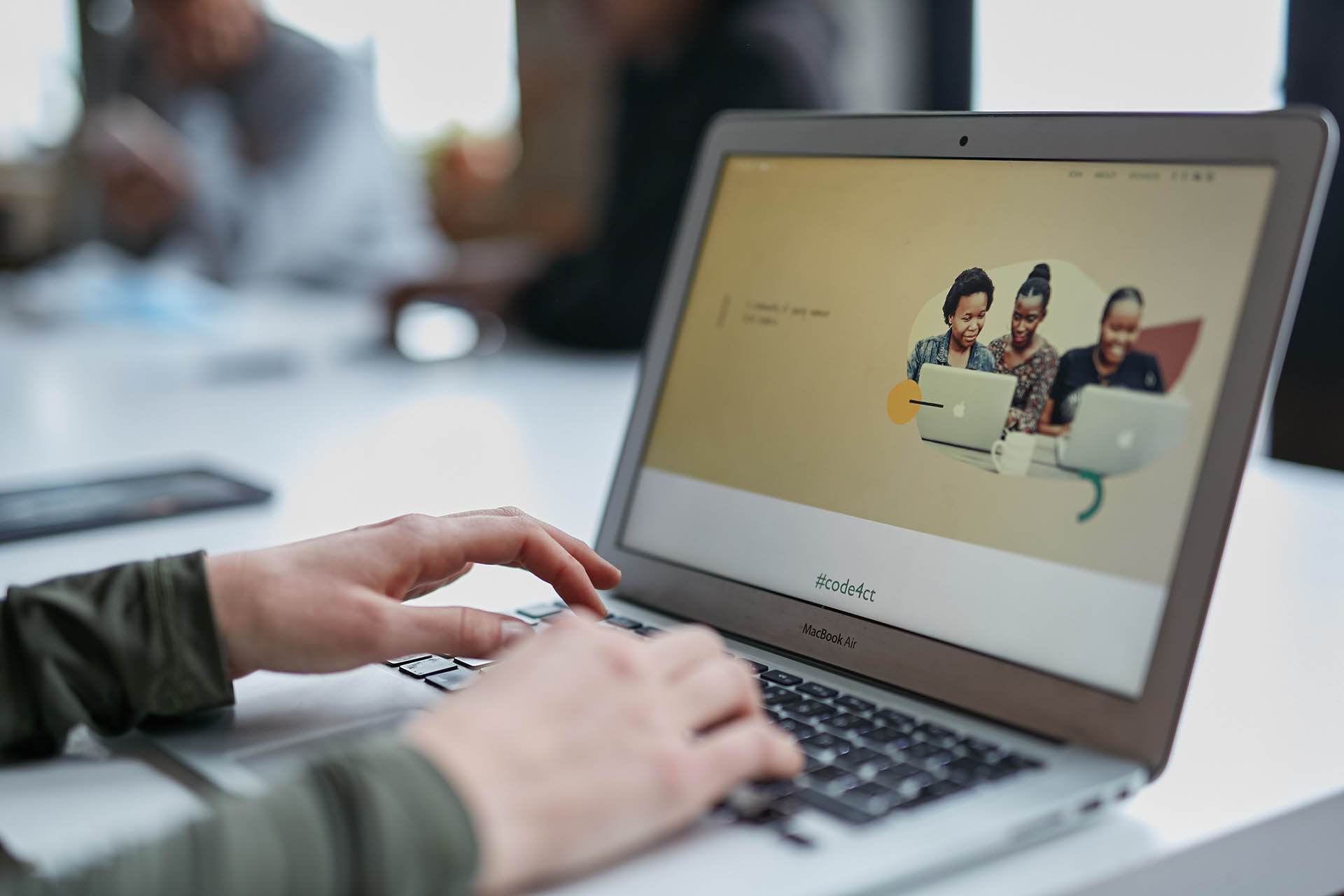 A structured series of courses 
The starting point was when Emma ran a three-week holiday programme teaching high school girls coding and web development. After this initial success, Emma decided to create a structured extramural programme that girls would participate in from Grade 10 to 12. The girls learnt to code in weekly coding classes on Saturdays, spent their school holidays working on coding projects inside local tech companies, attended tech events and conferences throughout the year and engaged with aspirational tech mentors who guided their professional development. 
The programme took in over 200 young women in three annual cohorts. Now, all these young women have finished school and the CodeSpace Trust has created a new programme to support these young women (and others!) in their next steps. The Tech Leaders Student programme supports young women enrolled in STEM undergraduate degrees and last year connected its members to over R900,000 in funding. The Tech Leaders Young Professionals programme trains talented young people in software development at no initial cost, connects them into employment, and allows them to repay their tuition retrospectively. 
A collaborative process
The women who go through this programme stick around. "It's a family!" says Emma. "Last year more than half the teaching team at our holiday Code Camp were young women who went through our courses when they were in school."
The Code4CT website tells the stories of young women in tech. "Our mission has always been to reshape the story about tech and change the idea in girls' minds that it is not for them. Now our alumnae are the most powerful ambassadors of this message. They are shaping a different story for girls today". 
"We chose xneelo so long ago! Over 5 years ago… It was a good fit for what we wanted, and our relationship has been hassle-free ever since."