"The main purpose of Smudge is to ensure we develop products that work in the market. We place useful tools at the fingertips of our clients and their users."
Custom-developed solutions
After years of working as a designer and front-end developer at a large corporate, testing software before it was released to market, Gary Leicher started his own web design and development agency, Smudge, in 2009. "Smudge started out purely as a front-end and design agency," Gary explains. "Over the years, we have grown into the niche space of custom developed solutions within the financial space. The projects we work on usually span a couple of years or more."
Dynamic and agile
Smudge is a dynamic team who have invested in agile methodology to ensure they get products to market as soon as possible. "We never forfeit quality and design, but we move fast," says Gary. "Our skillful team has a history of complex problem-solving, and in the IT environment this can save our clients millions." Their goal is always to develop software that their clients love to use.
"What sets us apart is our culture and the people at Smudge. We are an easy-going team but when it comes down to business, we are focused and love to offer solutions," Gary explains. "We've worked with the biggest finance, retail and development agencies in SA and worldwide but we have also managed to work with start-ups that have become successful over the years. Personally, there is no greater reward to have had clients start their journey with us and grow with us over the years."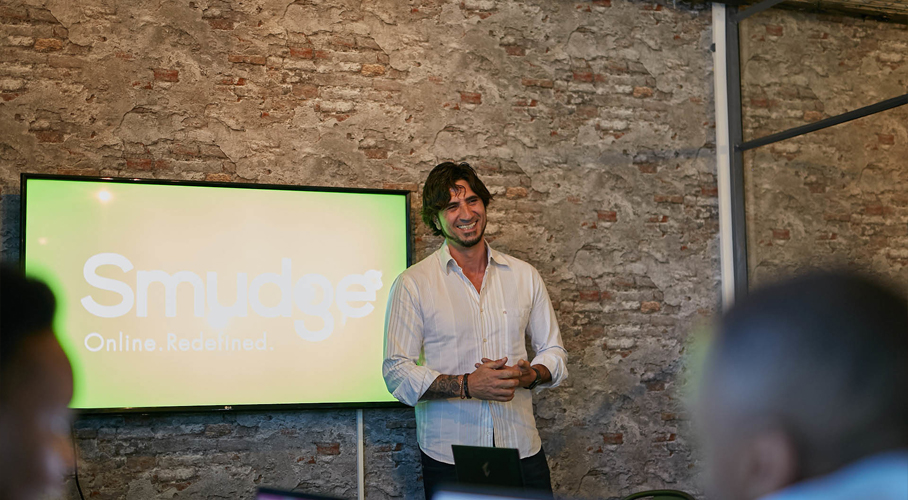 24/7 sales tool
The Smudge website plays many roles: it showcases their services and expertise in certain fields and it talks to the clients they want to interact with. "Because of the SEO work we've done, our website is without a doubt our 24/7 sales tool that generates leads."
"Smudge has been going for over a decade, so we started out hosting with other hosting companies. Once we started engaging with xneelo and we identified that the support they offered was of such a high standard, we slowly started moving multiple domains and hosting packages over to xneelo. We host close to 200 domains with xneelo at the moment."
Managed dedicated server
"Our xneelo Managed Server is essential due to the sensitivity of data on some of our clients' websites. We were able to implement security standards that will meet our requirements. In our business, security is a vital factor in everything we do, so it is essential this is looked at first," explains Gary.
"Xneelo is always there when I need them. My company has a strong professional relationship with xneelo as we are in constant contact with them on a weekly basis. My team have access to their team and it really adds so much value having a partner that understands the environment. To be honest, they are an extension of our company."