PHP is constantly improving with newer versions that boast better security and performance enhancements. PHP version 8 has just been released. 
Existing customers can upgrade to PHP 8 at any time, using the PHP Config tool in konsoleH. To save our new customers the trouble of manually upgrading, we've made sure all new Web Hosting packages are set up with PHP 8 by default. 
Why you should upgrade now
It is always good practice to upgrade your version of PHP as it becomes available so that you can ensure the latest security and performance benefits are active on your website. Don't forget, you'll need to check your website for any incompatibilities after upgrading.
Upgrading is easy in konsoleH
The PHP Config tool in konsoleH helps you upgrade your site to the newest version of PHP with ease. If you find any errors after upgrading, you can simply use the tool to downgrade back to the previous version.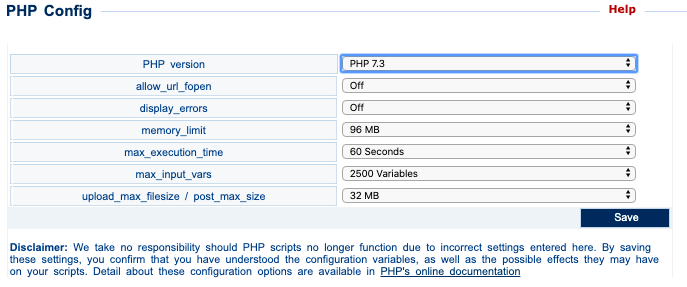 Make sure to upgrade to PHP version 8 when you're able to. As older versions of PHP reach their end of life, they will be phased out and no longer supported on our hosting platform. 
You can read all about the new PHP features in detail here.