We're like matchmakers, except we pair people and books we hope they'll fall in love with.
Bridge Books, a subsection of The Lit District, celebrates Johannesburg's book culture, present and past. It focuses on bringing together the city libraries, booksellers and readers in the area, all the while working to make the surrounding neighbourhood a safe and walkable one.
A bookstore with a difference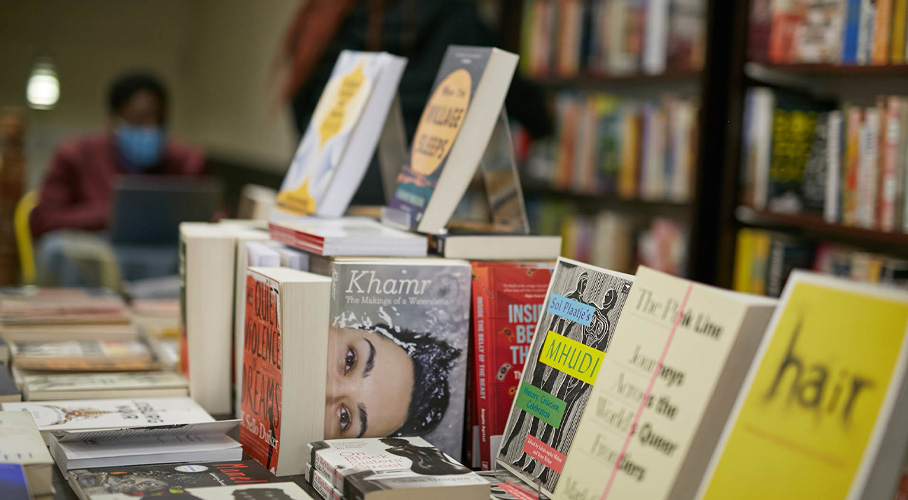 Founder of Bridge Books, Griffin Shea, worked as a journalist for 15 years. After leaving his job in 2012, he spent a few months walking about and exploring Park Station in Johannesburg, where he met several booksellers from across the country. Soon after he decided it was time to open up an independent bookstore and Bridge Books was born. He also founded the African Book Trust, a non-profit dedicated to donating local books to South African libraries and schools.
Bringing it all together
The goal: get South African authors' work to the country's readers. The African Book Trust, and Bridge Books, work towards donating books to libraries across the country. "This could be a community library, a school library – any library where the books are available to be read and shared", says Griffin.
In South Africa, people love to read, but there are logistical issues that get in the way of promoting a culture of reading.
"Our website brings everyone together. It's also a platform for us to raise money for our projects and a way to share the news of all the great things we do!"
"We've been with xneelo for a year, following one of the Do_Action events. They are super supportive. For a small non-profit, this kind of help is invaluable".