Rooted in international best practices, the Academy of Digital Arts prepares students for a future-proof creative career anywhere in the world.
On the cutting edge
As one of South Africa's leading design schools, the Academy of Digital Arts is spearheading the way to meet global design trends and technologies. Founded in 2006, this Cape Town-based college teaches and mentors creatives through industry-driven courses in Graphic Design and Web Design and Development, and was the first to bring Game Development and Concept Art courses to Africa.
In addition to these full-time accredited courses, the academy also includes various short course offerings, virtual programmes, and a corporate training department – all of which fall under the Friends of Design umbrella, alongside a fully-fledged design studio.
Bridging the gap 
"A huge part of our teaching philosophy at the Academy of Digital Arts is to bridge the gap between education and the industry," says Managing Director, Kay Tolle.
"We partner with numerous creative organisations, exhibitions, companies and educational departments to help develop our students' skills, expose them to future contacts and opportunities, and help drive conversation and ongoing growth within our creative community."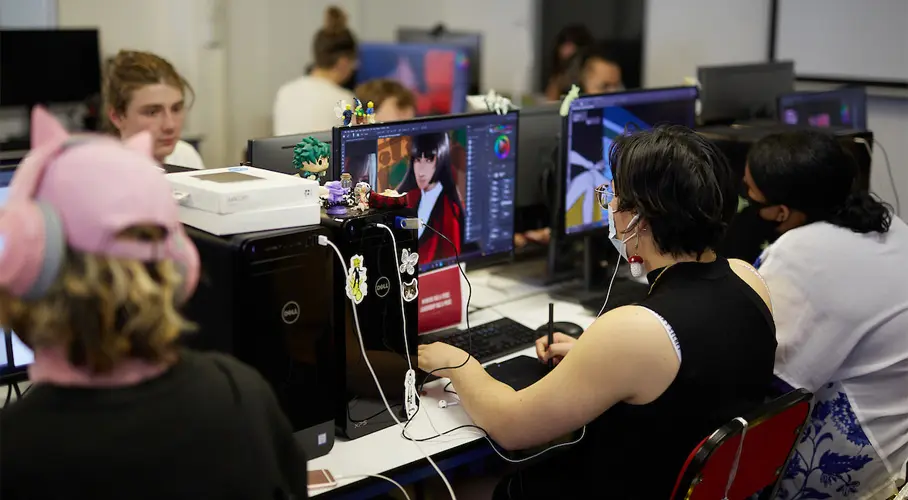 Empowering creatives for a digital future
A special part of the academy is its passionate lecturers. As practising professionals, they bring their real-world knowledge and insights to the table, keeping the college current and connected. 
"Since we're all working in the creative industry, we understand industry trends and needs, which in turn inspires the content of our courses," explains Kay. This first-hand experience with client expectations empowers students to confidently handle professional interactions in the workplace from day one.
All in one space
"We use our website for various purposes, from showcasing our courses and our students, to facilitating sign-ups and purchasing of our short courses. We also share industry news and support for our alumni," says Kay. The academy uses various xneelo products, including Web Hosting and a Managed Server.
"Our relationship with xneelo is based on trust and open communication. We are proud to have such a strong partner amongst our friends in the industry."