"Afro's Chicken Shop is a small start-up that is proudly local and passionate about the environment. We strive to offer a great meal at a competitive price, without compromising on the quality or sustainability of our ingredients."
Local is lekker
Afro's started in Durban in 2012 selling chicken strips and chicken burgers from a converted mobile trailer at markets and events. Two years later, the first permanent Afro's was opened in a yellow container on the South Beach Promenade. "Since then we've grown to 15 company-owned shops around Durban, Joburg and Cape Town," explains Dee Gravett, Marketing Director for Afro's Chicken Shop.
"One of Afro's core values is 'local'. We try to embody this in everything we do. South Africa is our home and we're really proud of that," Dee says. This extends from local ingredients in their food to local artisans for their shops. "If you look around any of our shops, you'll find great work by local artists and artisans. Everything from our light shades to our chairs, our clothes display units to our storage units. All of them are made by proudly local South Africans. The tunes playing at any of our shops are by local artists, no imports here," she adds.
Environmental sustainability
Afro's is also passionate about sustainable environmental practices. "We see it as a journey," explains Dee. "Although we can't fix all the problems immediately, we can take steps every day to reduce our impact on the environment." 
Their environmental journey started seriously in 2017 when they recognised the impact that single-use plastic straws were having on the oceans. "As a brand, we were among the first to take a decision to remove straws entirely from our shops," Dee explains. "Although this naturally led to some negative feedback, and we noticed a definite decrease in cooldrinks sold, the overwhelming positive hype encouraged us – we were on the right path." 
Their next major step was to remove still and sparkling water packaged in plastic and replace it with a product packaged in glass. "A key benefit of glass bottles for the environment is that we can collect the used bottles and our supplier will cleanse and refill them. Reusing is far more sustainable than recycling – and plastic bottles can't be hygienically refilled."
The next step was replacing single-use takeaway forks in 2018 with a more environmentally friendly corn-starch alternative that allows the forks to degrade naturally.
Reducing environmental waste
"As food packaging is generally a significant contributor to environmental waste, we made some other environmental decisions around packaging," says Dee.
Packaging is produced locally to reduce transportation impact

Packaging is made from ethically sourced unbleached paper 

Food-grade inks are used to further reduce chemical spill into the environment and keep customers healthy

All greaseproof linings are made using a special water-based coating that means the lining is biodegradable, so our food packaging is 100% biodegradable
Most recently, Afro's has replaced fruit juices bottled in plastic to a juice bottled in tins. Takeaway coffee packaging is the next step of their journey, and they are investigating reducing the number of receipts they print in shop.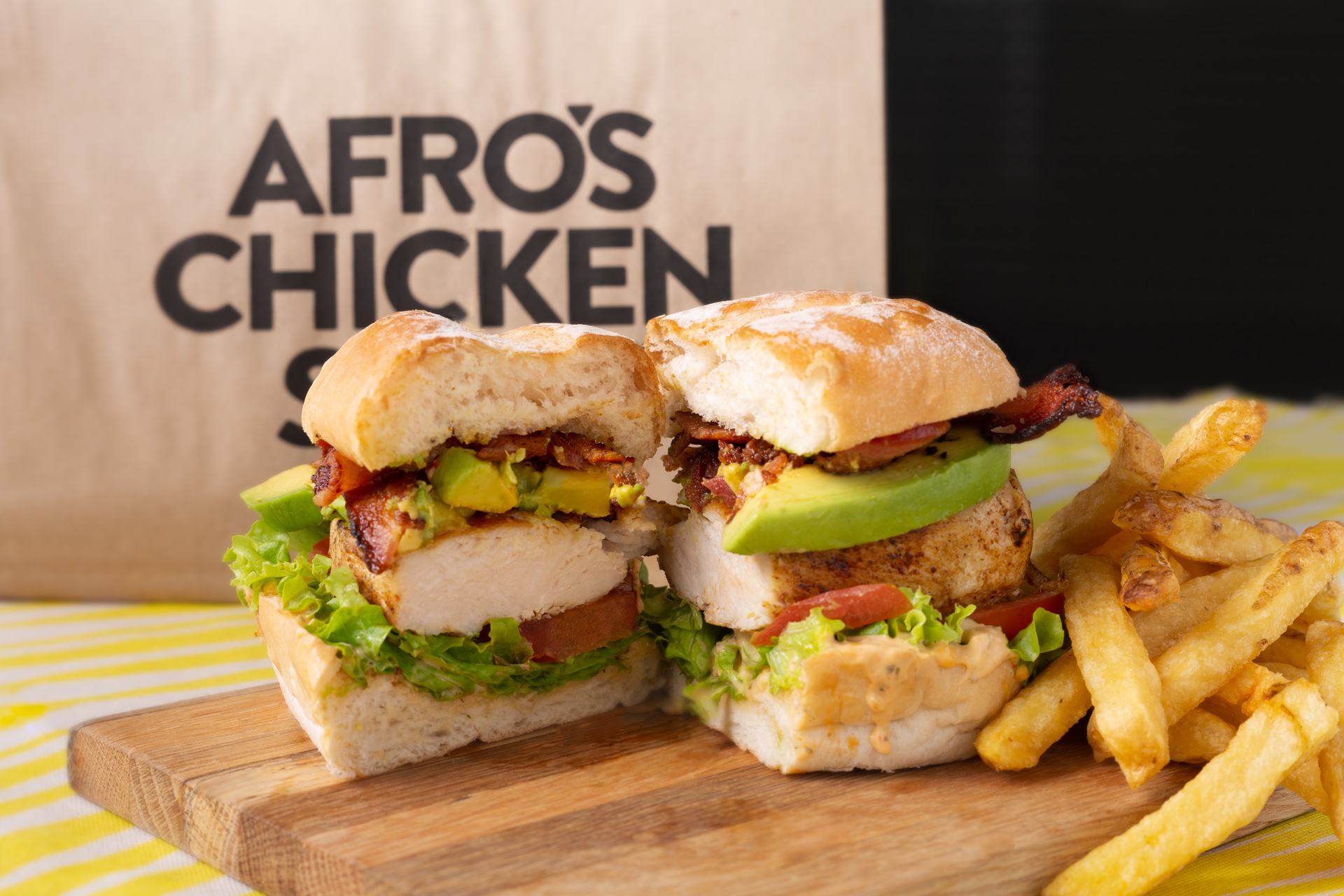 Digital home
Now that Afro's has 15 shops, it's important to have one central digital space. "We've always focussed our attention on the digital space," explains Dee. "Our website gives us a 'home base' to operate from."
"We've been with Xneelo since 2015 and it's been a fantastic experience. The service is always impeccable – xneelo support is always friendly and very helpful. As our business grows and changes, the Volume Plan accommodates for this in a really simple way. You don't have to have studied IT in order to manage your own hosting!"