Refresh builds market-leading products and creates simple user experiences that make their customers proud.
A creative dream realised
In 2001, a software development business was born. Refresh Creative Media started out of a small flat with director Craig Bruton and his business partner, Lee Rael. Their vision? To fill a gap in the market for interactive web apps. Six months later, they moved to an office in Observatory, and today, Refresh is complemented by a versatile team, operating from the beachside town of Muizenberg.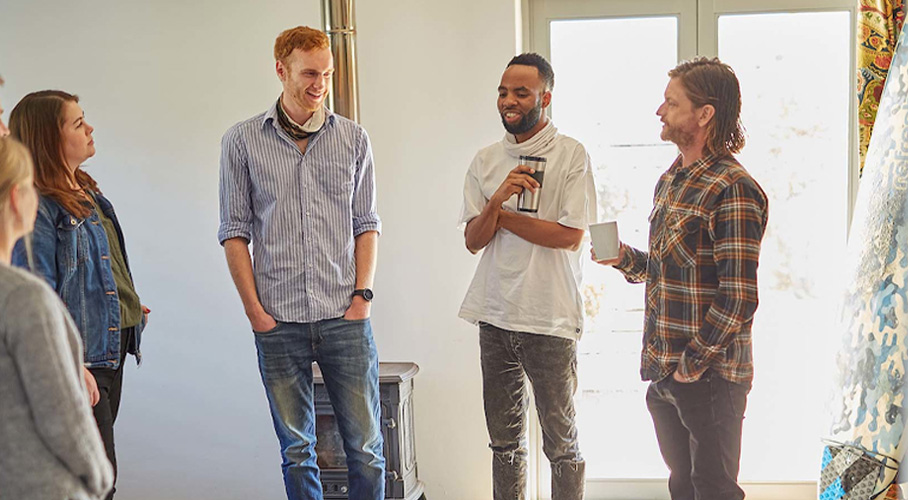 Powered by passionate people
"We're a team of highly-skilled developers, designers, and leaders working on the cutting edge of mobile app and website development, chatbot development, pay per click (PPC), and e-commerce," says Craig. Refresh keeps their team small, hand-picking multi-talented professionals with a passion for app and website development. 
The secret sauce behind this close-knit team? Their combined wealth of industry knowledge. For them, it's about being proud of everything they do, while enjoying the creative process behind each bespoke digital product.
User experiences that delight customers
"We pride ourselves on customer service and market-leading products," says Craig. Refresh offers app, chatbot application and website development; hosting, e-commerce, PPC, and branding. "We aim to create interactive web and mobile apps that make our customers proud and provide a delightful experience to the end user."
But it's not only their products that shine. With two decades worth of experience, Refresh shares in-depth industry knowledge on their blog, offering customers regular insights, digital trends, and valuable resources. 
More than a website 
Refresh uses an xneelo Self-Managed Server for their website, and to facilitate a cost-effective hosting solution for their local clients. "Our website showcases our existing work, displays client feedback, and gathers customer leads," explains Craig.
"We chose xneelo for their superior customer support and comprehensive hosting control panel."