"Munchkin Organic provides earth friendly, organic fruit and vegetable harvest day deliveries, around Table Mountain. We farm using earth regenerative, animal friendly techniques and use minimal, recyclable packaging. We are truly farm to fork – on the day of harvest!"
Organic farm produce
"I would call myself an experimental farmer," says Warrick McLeod, the owner of Munchkin Organics, his 'experiential food security project'. 
"We make it possible for the public to receive certified organic, harvest day, fresh farm produce, directly to their homes. We practice sustainable, earth-friendly farming techniques, with the aim to inspire new small-scale farmers." After lockdown, Munchkin Organic has plans to implement organic agri-education programmes to create healthy food systems – and food security.
"I started Munchkin Organic in October 2019, as an experiment into personal food security and organic farming. I salvaged irrigation pipes and other equipment from the farm, and set up my first field in 'Munchkins', the old horse paddock," explains Warrick.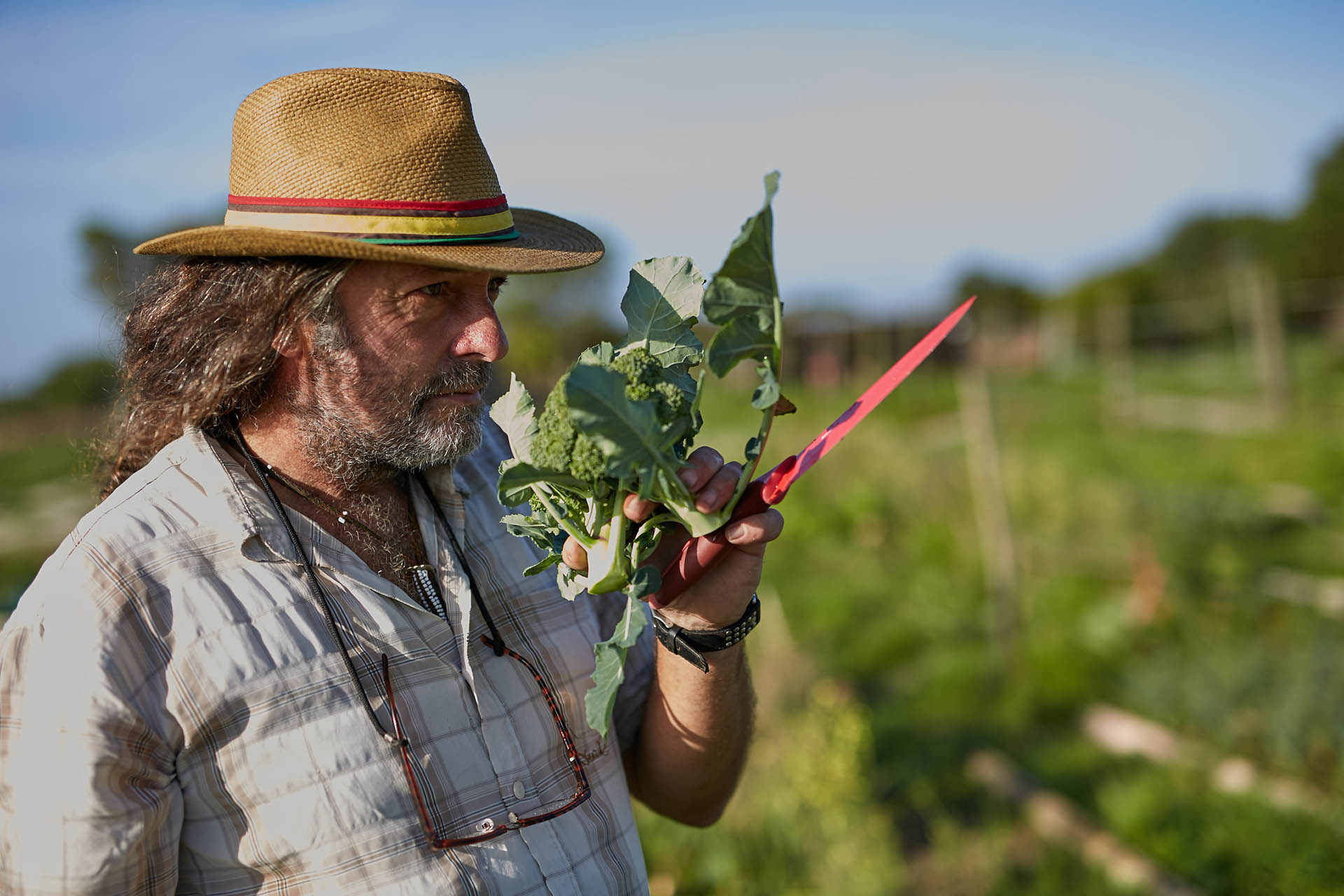 Lifestyle farming
Munchkin Organic was born out of need as an experiential lifestyle documentary into food security. Warrick is also a filmmaker, so initially the idea was to create a large vegetable garden that would supplement his personal food needs and be part of an organic cooking show, using the veg from his field. "The original idea was for the show to inspire others to grow organic veg at home. The farming and deliveries have since grown into the main focus, with Munchkins delivery service an essential service during the COVID-19 lockdown."
Munchkin is still a one man show with Warrick doing all the farming and deliveries himself. "I call in help whenever I can afford to employ some of the many that are now unemployed by the lockdown regulations," he explains. "As Munchkin grows, so will my crew." Every box sold is turned into seedlings to expand the farm crops. Munchkin is lucky to have pioneer Certified Organic farmer neighbors who have been a great help getting Warrick started. "My neighbours, Skye Fehlmann from Naturally Organic, have given me priceless advice and access to their certified organic produce to help grow my fields and vegetable box service," he says.
Integrated farming system
Already Munchkin has expanded by inspiring Warrick's other neighbor Eric Chulayo to start farming on the small piece of land he has. "As his crops are available, he will sell them via Munchkin so that he can add to his support of his family and friends in the locations." For now, Munchkin is happy to rent the land and hopefully someday own their own farm. "Our goal is an integrated farming system that strives for sustainability, the enhancement of soil fertility and biological diversity. It's like turning deserts into food: a Cape Aquifer farm."
A digital farm stall
"Our website is our digital farm stall. It's a platform to tell our story and sell our produce. I've been with xneelo so long that it feels like they're a great old friend. I can be confident they will be happy to help me swiftly and professionally – with a smile."