"Building trust is paramount to the happiness of your team and, ultimately, the success of the business."
Symlogia is a bespoke IT solutions company based in Midrand. Three days after being retrenched from his job in Singapore, Founder and Director Ben Symington decided it was time to start his own venture – from there, Symlogia was born.
Building trust and success
While there may be many IT solutions companies, what sets Symlogia apart is their principles, ingrained in everything they do. Built on integrity, honesty and transparency, Symlogia offers customised IT solutions to a wide range of clients.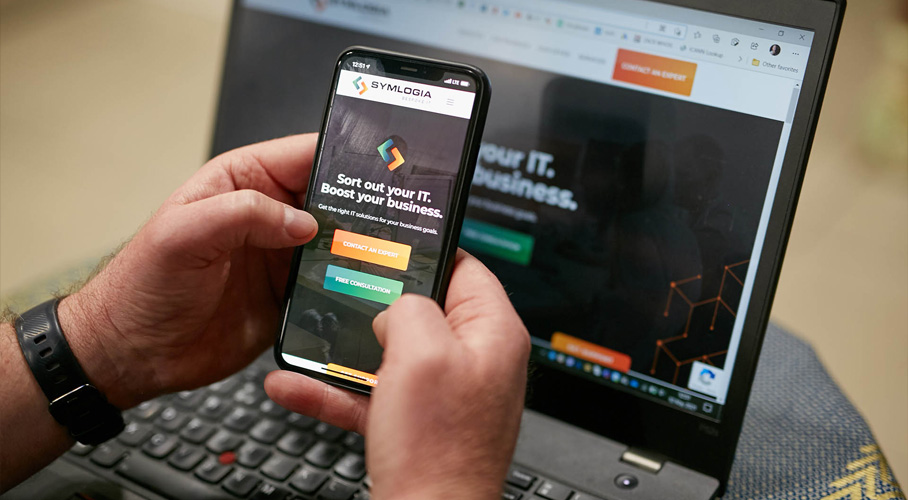 Symlogia focuses on supporting a wide variety of businesses, supporting their networks and providing them with cloud migrations. "At Symlogia, what you see is what you get," says Ben. "There are no pretences: all we're focused on is providing reliable IT solutions to ensure healthy, long-term partnerships. No contracts, no nonsense, just commitment and results".
Presence in the real world
"Our website is invaluable – it's our presence in the real world and our main form of marketing". "Our relationship with xneelo is excellent," says Ben. "I enjoy dealing with the staff and never hesitate to call them."
"Xneelo is a well-oiled machine. Moving hundreds of domains and other services was a simple and amazing experience."
A Managed Dedicated Server with xneelo was the obvious choice for Symlogia as it allowed them to control their services, with very little overhead.