We exist to take care of and develop disadvantaged children so that they can become contributing members of our society.
Abraham Kriel was established in 1902 to assist children orphaned by the Anglo-Boer War. Today, almost 120 years later, their focus is still firmly on children in need.  "The welfare of our children and youth is our first priority," says Hilda Du Toit, Marketing Manager at Abraham Kriel. 
Currently, Abraham Kriel has 169 children in their residential care and another 569 children benefiting from their community care. There are also 45 toddlers in the Early Childhood Development Centre and a further 50 young adults attending the Skills Development Centre.
"We focus on early intervention programmes for these children, while making every effort not to remove them from their homes. In addition, we equip them with the skills they need for early childhood development, preparing them for school."
Holistic approach
The staff at Abraham Kriel know the importance of meeting the children's needs so they can reach their full potential: this includes the need for safety, physical and emotional health. "Conventionally, these needs are (mostly) met in the context of a family unit," explains Hilda. "These children, however, do not always have this luxury, which is why we've taken a holistic approach to helping them."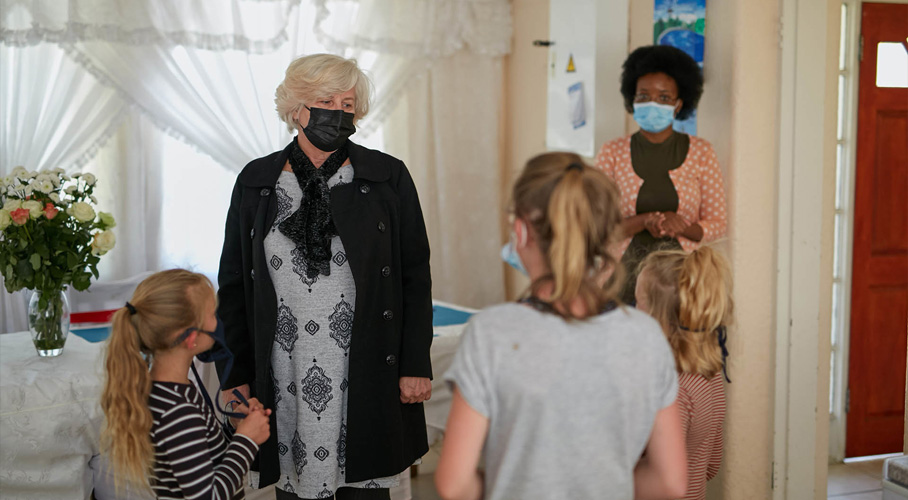 Everyone matters
"We're constantly adapting to the needs of the children in our care," says Hilda. "We assist newborns for as long as they need us, this help often continues into adulthood."
"We also care about our staff. From our board members to the volunteers offering their services pro-bono, we foster a spirit of community and mutual support."
Showcasing values
"Our website is an important tool for us because it helps us raise much-needed funds and makes it possible for us to showcase our achievements," says Hilda. "We chose xneelo as they were recommended to us by a trusted consultant and we've been with them for 10 years already."
"We have an excellent relationship with xneelo. Their staff are extremely helpful."
If you're interested in donating, please visit abrahamkriel.org/how-can-you-help/donation/.