"The Homestead focuses on helping the most vulnerable of children. We believe in the inherent talents, abilities and futures of the children in our care".
Since 1982, The Homestead has worked with over 480 children a day. Their mission is to help reconstruct the lives of vulnerable children. They provide early intervention services in disadvantaged communities to prevent further hardships and displacement.
Outreach support and community centres
"The Homestead provides care and support to children living, working and begging in the streets through Prevention and Early Intervention Programmes (Drop-in Centres) and Residential Care," explains Nqabakazi Mathe, Director of the Homestead. "Some of these children come from harsh realities and need clothing, food and shelter".
"The Homestead redirects children away from life on the streets," says Nqabakazi.
"It also seeks to break the chain of generational poverty, abuse and neglect so we can set these children up for successful adulthood. We do this by focusing on their psychological and developmental needs, any behaviours that these children may need to unlearn, teaching life skills and developing a positive self-image."
"We believe in the inherent talents, abilities and futures of the children in our care."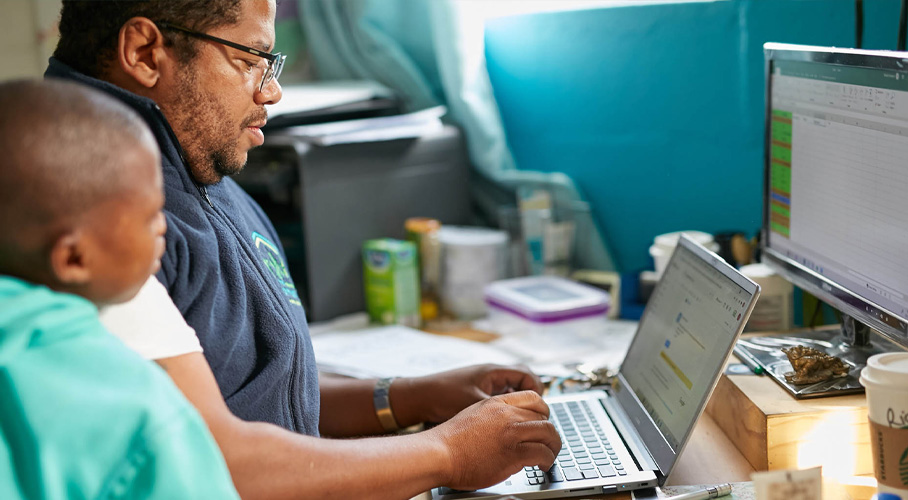 Access to the wider community
"Our website keeps us transparent and accountable to our beneficiaries," explains Nqabakazi. "It also provides visitors with information about what we do and how to get more involved."
"For years xneelo has provided a network that is stable, reliable and easy to use. We relate to them as we share the same standards and have always received excellent and professional service from them."