"We have a heart for people development and pay particular attention to those at the 'coal face' who are often overlooked. Providing individual, self-paced learning to these individuals imparts a sense of achievement and confidence, resulting in better work, greater loyalty to their organization and a drop in overall staff turnover."
Bringing learning to life
Competence Online provides customised digital solutions for improving learning and organisational effectiveness. They offer these solutions across pretty much every industry you can imagine: from retail to distribution, health and safety to construction, medical and healthcare providers to financial institutions.
"Our company started 9 years ago, offering a 'total solution' for digital learning," explains Anthony Kampf, Sales and Marketing Director of Competence Online. "Our core purpose is to improve competence, leading to increased efficiencies." At the heart of the business are customised, responsive Learning Management Systems, supported by digital training programmes and assessments.

A variety of learning methodologies 
Competence Online uses a variety of methodologies to impart this learning, including:
Interactive content (gamification, simulations, white-boarding and VR/360⁰)

Pre, post and remedial assessments

Videos (produced and edited in-house)

Online evaluation of learning

Real-time monitoring and improvement of digital offerings

Fit-for-purpose mobile applications (auditing, marketing, coaching and training tools)

Design, building and maintenance of various platforms (including e-commerce, collaboration and enterprise management portals).
A large footprint, a small team
"Our footprint of over 130,000 learners in more than 300 locations, working on over 100 courses in more than 25 languages has mainly been established by word of mouth," explains Anthony. "Because management can track the learning in real-time and the inevitable increase in competence of their workforce, they are able to provide better service to their customers. The ROI is tangible."
These large numbers of learners are serviced by a core team of highly skilled industry specialists. At the heart of their corporate offering is their range of Learning Management System sites hosted by xneelo.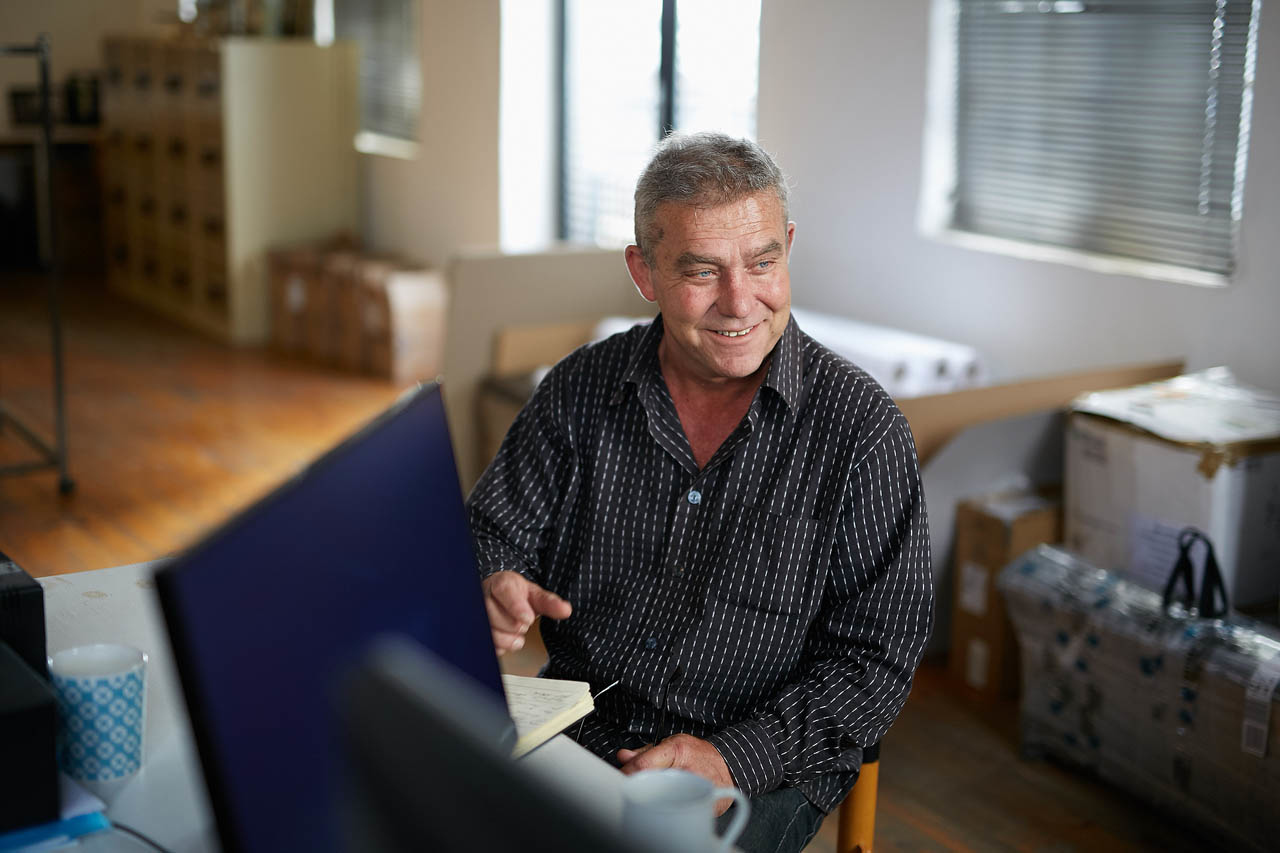 Dedicated server, dedicated support
"Having done extensive research based on performance metrics (downtime, adaptability of server configuration, support services and more), we chose xneelo dedicated servers to deliver our software services worldwide," explains Anthony. "The level of uptime has been of great value as we operate in over 300 locations and across multiple time zones."
"Support services are also of paramount importance to maintain good client relationships," he adds. "Xneelo has exceeded our expectations in this regard, providing 24-hour technical support and fast feedback on any issues we've had."
"The dedicated servers we make use of are perfectly aligned to our clients' needs for fast transitions between tasks, and large user numbers and interactions. They also allow us to seamlessly configure any additional technical needs we may have."