Do you want your business to stand out online? If so, it's not enough just to have a website; you'll also need a social media presence on the right platforms. What are the right platforms? The ones your customers (and potential customers) are on.
Let's explore the unique benefits Facebook and Twitter provide for growing your business and discuss how best to leverage these platforms to increase your brand's visibility.
The benefits of using Facebook and Twitter for business
Facebook users spend an average of 38 minutes a day browsing the platform. Once you get customers to follow your page, you'll be able to remind them of your brand each time you post new content: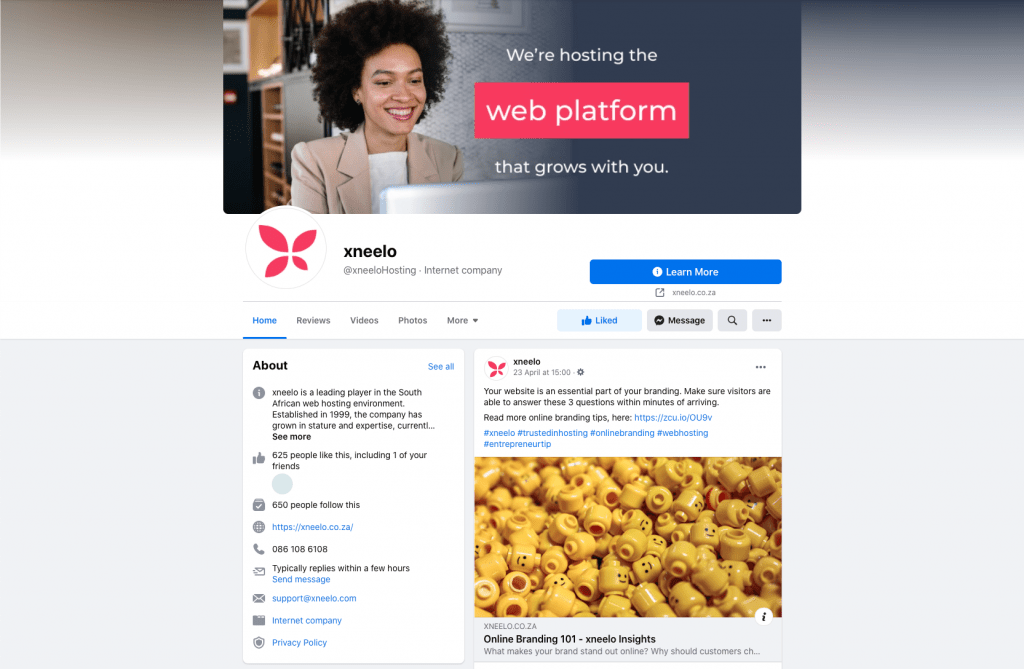 Facebook users interact with brand content by leaving comments or reactions. Depending on your business, you can also use this platform to collect leads or offer customer support.
Twitter's user base is not as big as Facebook's, with 192 million daily active users compared to the latter's 1.84 billion. However, Twitter still has its place online. If you're publishing short and engaging content, Twitter is ideal: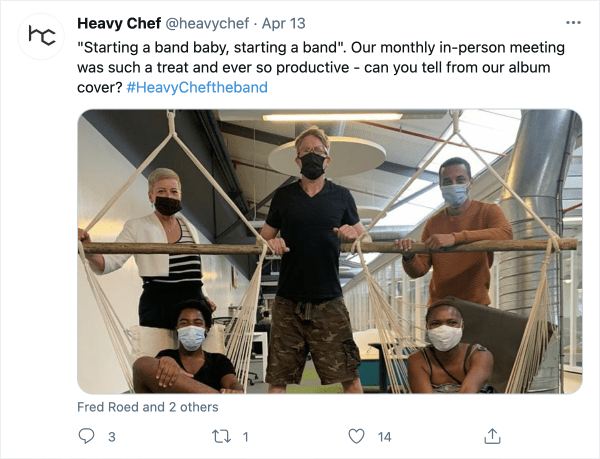 Despite its smaller audience, Twitter users are often more engaged, which makes it a valuable channel for businesses looking to increase brand loyalty.
5 Tips for using Facebook and Twitter for business
1. Choose the right type of account
Some social media platforms offer special accounts for businesses. Often, they have access to additional features that regular users don't, such as analytics, marketing tools, online shopping functionality, and more.
For example, Facebook for business offers specialised functionality depending on the type of industry you're in. You can set up a Stores page that shows all of your locations: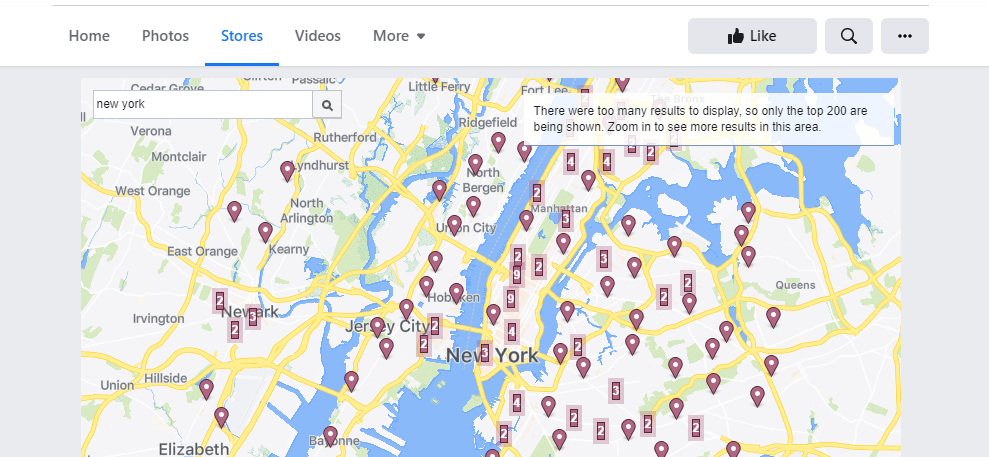 Twitter, on the other hand, doesn't offer these specialised business profiles. You'd need to sign up for a regular account, with access to the same tools as everyone else.
2. Focus on quality content
As a rule of thumb, 80 to 90% of the content you publish on your business' social media accounts should be fun, engaging, or informative rather than pushing sales. Nando's, for example, is well-known for entertaining posts on Twitter: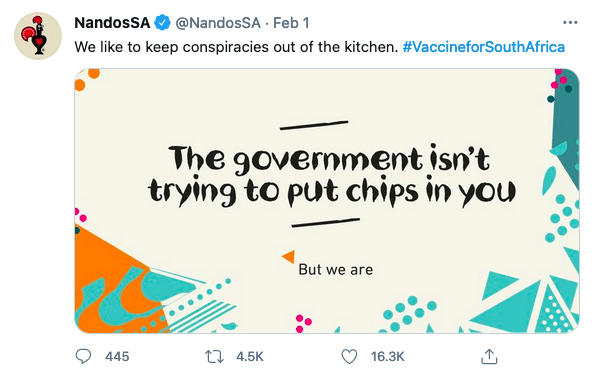 Some of Nando's tweets might not transform directly into sales, but they do foster engagement. Followers are more likely to interact with your profiles if they see your brand as fun as interesting. As a result, the 10-20% of your social content that does focus on sales and promotions will have a much better reception.
3. Use hashtags sparingly and keep your copy short
Use one or two relevant hashtags on each of your posts so that your content reaches the right audience. To grab their attention, your copy should be short and to the point. To increase your engagement, accompany your posts with images and captions with quotes or key takeaways.
If your strategy is to share many articles and blog posts from your website, Facebook is the better platform as it enables you to include longer descriptions. Twitter, on the other hand, is ideal if you want to share short, sharp bits of information or business news.
4. Respond to comments quickly
One of the best ways to foster engagement on social media is to answer comments left on your posts. If users see that they can interact with you, they're much more likely to keep doing so.
That process works much the same whether you're using Twitter or Facebook. However, Facebook also enables customers to leave reviews, which gives you an additional channel to engage with customers.
As a rule of thumb, if you receive a bad review, it's best to reply and offer to fix the customer's problem. This demonstrates your willingness to correct mistakes and provide quality service.
5. Set a posting schedule
Finally, remember that users on each social media platform are most active during specific times. On Facebook, followers are more likely to see your content around midday, and posts that go live on Wednesdays receive the most engagement.
When it comes to Twitter, activity peaks earlier in the morning on Wednesdays and Fridays. You can use this information to help you decide when to publish new content. A posting schedule or content calendar is one key aspect of a comprehensive content strategy.
Leverage Facebook and Twitter to grow your business
Social media can be a powerful tool for businesses to engage their customers without being too intrusive. It's a must-have marketing channel for modern brands.
If you want your business to succeed on Facebook and Twitter, here are some tips to keep in mind:
Use the right type of account.

Focus on posting quality content.

Use hashtags sparingly and keep your content short.

Respond to comments quickly.

Set a posting schedule.