With millions of websites out there, landing on the front page of Google can seem impossible. Luckily, it's not out of your reach – all you need is a well thought-out business blog. In this article, we'll explain why you need one and how to get started, with a few tips from industry experts.
Blogging can help improve how your website ranks in search results and can help attract new visitors. Like any content marketing effort, though, you can't just blog for the sake of it – it needs to be well thought-out and suitable for your business. 
An introduction to business blogs
Most people still think of blogging as an online diary, posted by anyone with a website. This isn't the case anymore – blogs are a major part of business marketing and have been for some time.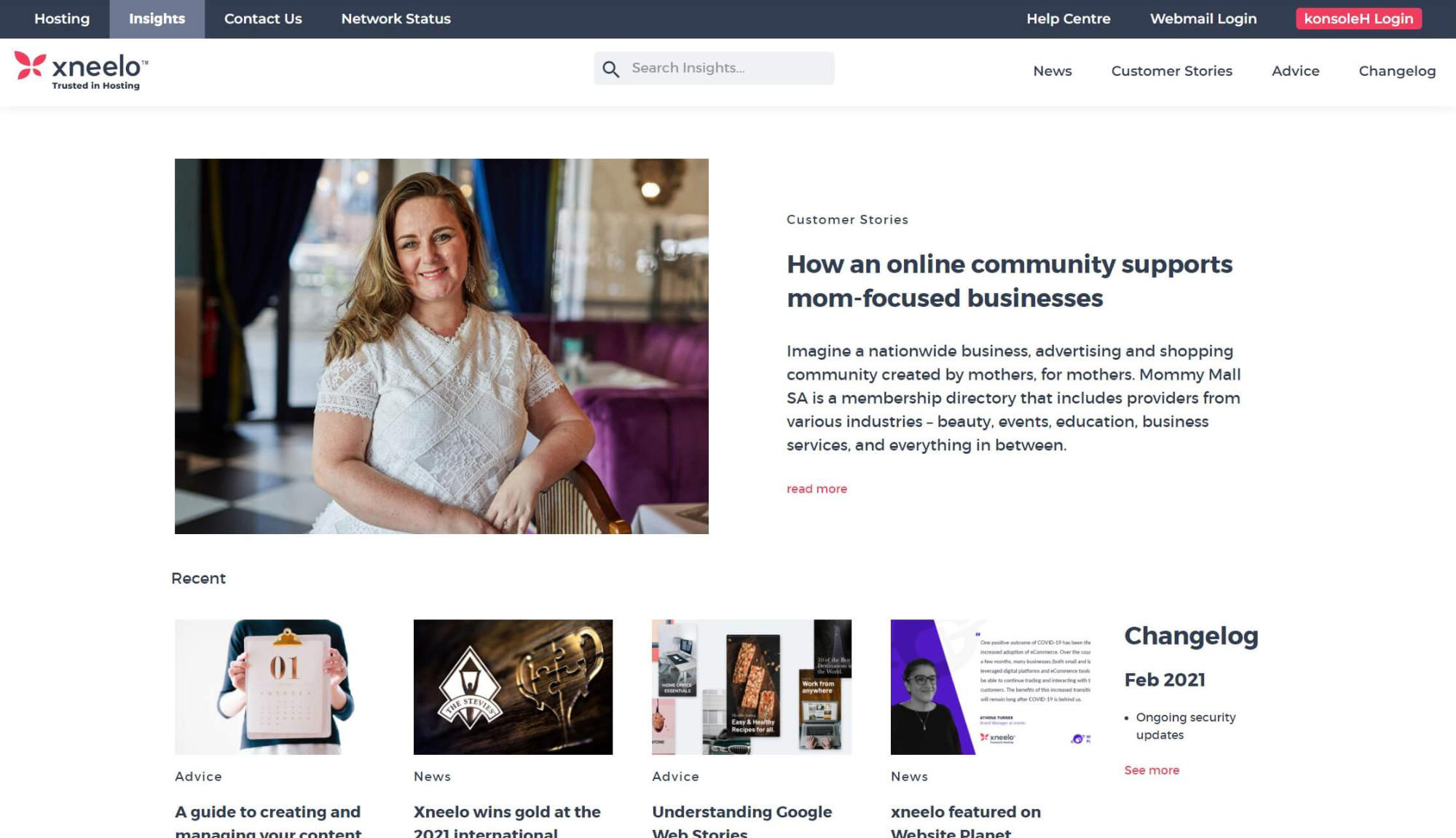 Blogging is an essential part of content marketing. It involves using your blog to enhance the Search Engine Optimisation (SEO) of your website and help attract new visitors.
The goal is that once potential customers have found your website, your content will convince them that you're a trusted expert in the field. As a consequence, they'll be more likely to take key actions such as signing up for your newsletter, sharing an article, or making a purchase.
Despite the ever-changing online landscape, this technique remains effective and relevant. Surprisingly, the rise of social media has actually helped, rather than hurt, blogging. Why? Because social platforms provide an additional outlet for sharing blog posts and promote user engagement.
How a blog benefits your business
Blogs serve several purposes. First, they're an effective SEO tool for businesses of all sizes. Every time you publish a new post or update an existing one, it sends a signal to Google (and other search engines) letting them know your site is active. 
It's not just about SEO, though. Some additional benefits of blogging for your business include:
Additional content for your social media accounts, which gives you another way to funnel visitors to your site. 

Customer creation through a well-placed Call To Action (CTA). 

Established authority in your area of expertise. When you

publish content

that's accurate and useful, your readers will come to see you as knowledgeable and dependable.
The best part is that your existing blog content will continue to work for you while you're busy focusing on other areas of business. Deciding to publish a post is just the beginning – blogs continue to help drive traffic and connect you with customers well into the future. 
There is a lot of fluff advice out there regarding publishing blog content, like publish consistently and just write amazing content, and the readers will come. If this is you, you will be on a hamster wheel spinning for months
It's not fun, and it's not easy, but if you want to gain organic traffic to your business blog, get the word out there that you exist.
The importance of engagement in blogging
'Engagement' is a popular word that gets thrown around a lot in the marketing world – and for good reason. It is the key to growing a successful business blog. 
Spend 20% of your time and effort on creating enriching content – spend the remaining 80% going all out on promoting that piece of content 
Engagement refers to how readers interact with your posts, and it comes in many forms, including: 
Reading the entire post (or at least long enough to get to the CTA)

Clicking on the CTA

Sharing the post on their platforms

Leaving or responding to comments

Subscribing to your newsletter
The more people engage with your content, the more visitors you can attract via social shares and search engines. It's free advertising for your business, and it's more genuine as it's shared by your customers. 
Blogging is the bridge between you and your customer. This bridge is built on strong content that connects with your audience, speaks to their desires, and caters for their needs. It is supported by pillars that reinforce its strength, like high-quality design and imagery, a strong voice, your brand personality, and consistency. These elements affirm your credibility. If you approach a blog in this manner rather than just broadcasting your needs and agenda, you will soon acquire a loyal following who come to you when they need assistance because they trust you.
How WordPress and Yoast SEO can help you build an engaging business blog
WordPress is a powerful Content Management System (CMS) that makes creating content easy. Interestingly, WordPress was originally designed specifically for blogging. Creating and publishing a post is simple, and there are many built-in tools to enhance the experience. 
More importantly, WordPress is highly customisable. The plugin system enables you to add a huge variety of features to your site to encourage engagement, boost SEO, and optimise content.
Yoast SEO is one of the more popular plugins for this purpose:

Yoast provides suggestions for improving the readability of your blog posts while you're writing them. It also offers powerful features for enhancing SEO and engagement: suggestions for other posts you could link to and the option to preview what your post will look like when shared on social platforms. 
Using your blog to boost business
If you're looking for ways to improve SEO and attract new visitors to your business, a business blog could be the right choice for you. Not only is it one of the best ways to boost your search rankings, but it can also enhance your brand's image and build authority and trust among customers.
Whether you're creating a business blog for the first time or looking for ways to streamline your efforts, we hope these tips have helped you enhance your business blogging.