By now you will have heard the news about our brand-new e-commerce Starter Site, Athletic, available as part of our Managed WordPress Hosting product. In short, Athletic is a WooCommerce-enabled theme featuring everything you need to create an e-commerce store.
In this article, we take a closer look at the Athletic Starter Site, and see just how easy it is to set up a fully-functioning e-commerce site.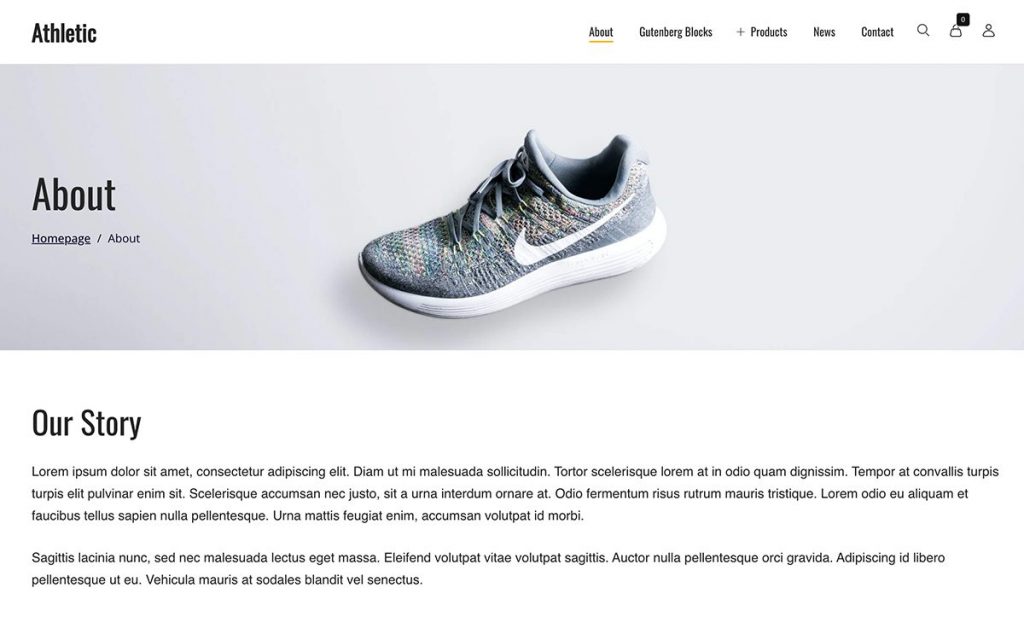 Getting started with Athletic
Once you're all set up with Managed WordPress Hosting, chosen your domain name (or set up a temporary domain till you're ready), and sitting comfortably in front of your screen, you need to select a theme for your website. In this case, we're selecting the Athletic Starter Site and installing the demo content and recommended plugins, WooCommerce and the Yoco payment gateway, which can process both debit and credit card payments. (You can select another payment gateway if you prefer.)

Right off the bat you'll see a variety of existing pages and content ready for you to update, including your homepage, shop page, about page and news page. A scroll down the home page shows you a host of other content blocks you can update with your own images and text. Just ensure the photography you use captures the heart of your brand, and does your products justice.

Everything you need is there, right down to your shop's catchphrase.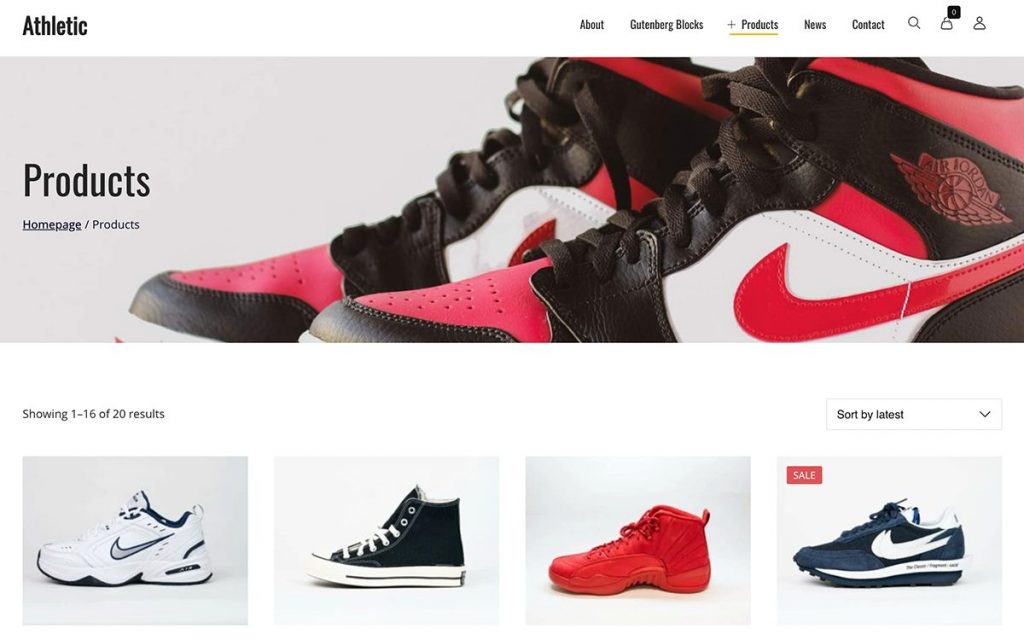 Product pages

The Shop page is set out in a clean and elegant gallery layout. Each product block has the key information customers need to make a purchasing decision including image, price, rating and "add to Cart" button. You can also include a sale icon and discounted price.
Here's a tip: if you're going the sale route, make sure you include the actual sale price, as customers can simply Google the going rate of similar products.
Clicking into a product brings up the product description page, with zoom in image functionality. If you click into a lightbox you can zoom in even further, so ensure your product images are as high-res as possible. It's worth investing in getting this professionally done as this lends credibility to your store. On this page you can also add additional details like long description, categories, tags and additional information like product attributes and reviews.
Athletic also includes a related products section at the bottom to help your customers find what they are looking for a little easier.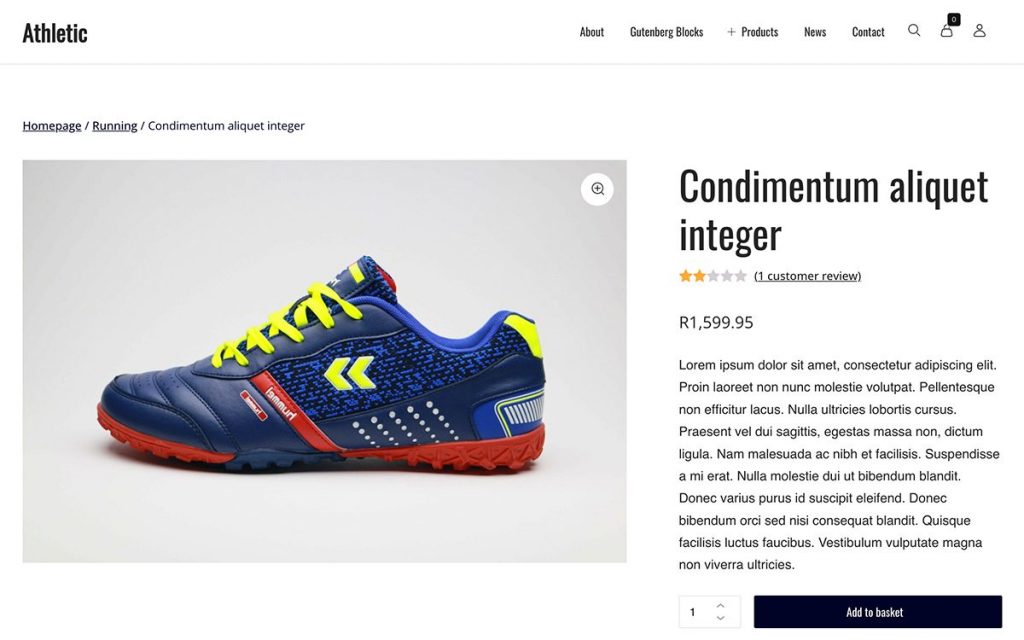 The shopping cart
The most essential section of any e-commerce website is the checkout page.
With Athletic, the side bar showing subtotals will have the pricing all worked out for you, VAT inclusive. Once they hit checkout the customer will come to a billing page where they can enter an address, a separate delivery address and order notes – nothing you need to add here.
Moving on from billing, the customer will be shown their choices for payment method and shipping method. Since Yoco will already be installed during setup, all you need to do is use our pre-installed shipping integration, 2Ship, to select the fastest or cheapest courier option for each package. It's a quick and convenient way to access established South African couriers and get your e-commerce store up and running even quicker.

Back in your dashboard, create the copy for the automatic order confirmation email
and you're done!
For small businesses in a hurry to get their store online, Athletic offers great demo content and functionality anyone can work with – without needing to call in expensive design help.

And the best part – if you are already using a Starting Site with Managed WordPress Hosting, you can upgrade to Athletic and turn your existing site into an e-commerce store, for free.
Learn more about how Managed WordPress Hosting can help your business get online quicker.