"Mamma's Plants is on a mission to create elegant and affordable products so that you can create your own urban jungle, with style. Special care and attention goes into each item that leaves the store."
Plant enthusiasts
Mamma's Plants is an online decor store for plant enthusiasts. They focus primarily on the creation of wooden vases for propagating and displaying plant cuttings and fresh flowers.
"It all started as a passion project in September 2019," explains Brittany Miller, the founder of Mamma's Plants. "I'd recently resigned from my job and had really started to dig deeper into my passion for plants. I'm particularly interested in propagation and was looking for elegant vessels to propagate plants in. I did some research but I couldn't find anything local that I liked, so I decided to make them for myself!" 
After Brittany made a few products, she put out feelers to see if anyone was interested in buying them. "That interest sparked the idea of taking it further!" she says. "I decided to see where it would go and the adventure continues to lead me down new paths today…"
Practical and aesthetically pleasing
Today, Brittany manages all aspects of the business – from creating the products to managing social media. "I'm a one man band!" she laughs. The products she creates are both practical and aesthetically pleasing. "Our vases eliminate the need for jars and clutter so that you can propagate plants and use them as decorative pieces, all at the same time," she explains. "Our planters also allow you to display your plants in a unique way."
Mamma's Plants products add aesthetic value but also bring life (and air) to indoor spaces. "When you buy one of our products, you're investing in something that breathes life. Propagating plants = more plants = more oxygen!" says Brittany.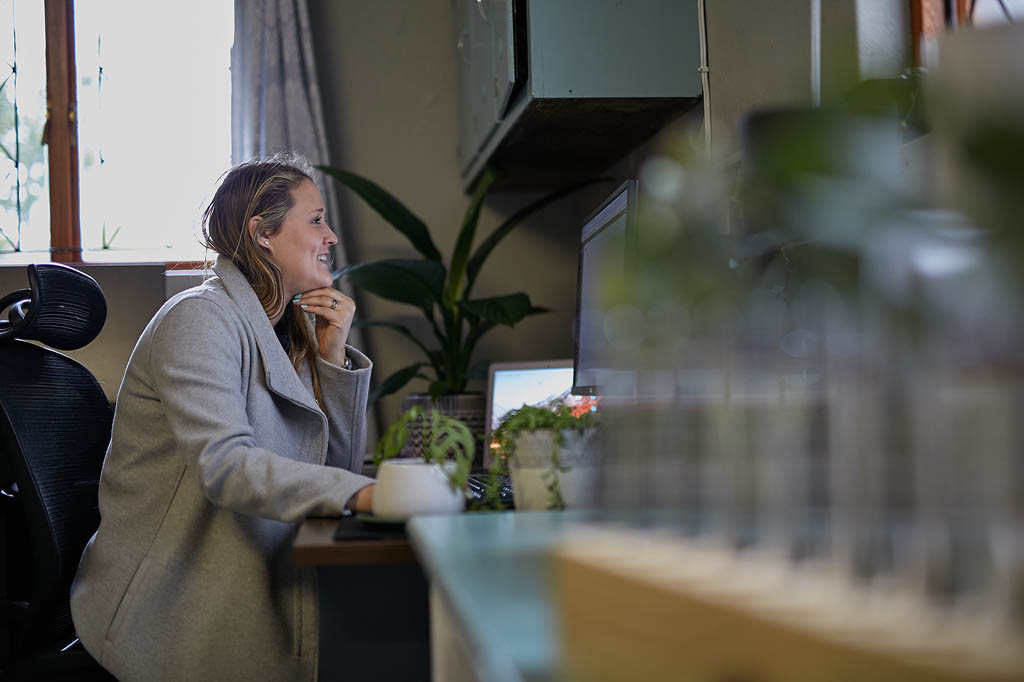 Online plant decor store
The Mamma's Plants website helps Brittany promote her business and generate sales. She partnered with digital agency Woww to create her website, and xneelo is one of their key providers.
"I went on the advice of the colleagues I spoke to at Woww. My interactions with xneelo have been great so far and it's served my needs… I'm very happy with the platform!"