The Sustainability Institute is a space made possible by the people who are a part of shaping it.
In 1999 the Sustainability Institute (within the Lynedoch Eco-village), was formed. Their goal? To create a space where people can live and learn together in an ecologically restorative community, and that would offer radical and progressive learning experiences.  
Teaching sustainability
The Sustainability Institute is an international housing and learning centre that teaches its students (of all ages) sustainability through learning, exploring and brainstorming new ways of being.
"Our vision is two-fold", says Amelia Pretorius, Communication Officer of The Sustainability Institute. "To have an impact on the lives of the people in the Lynedoch Valley through the educational programmes we offer. And to contribute towards sustainable development through our role as an African thought-leadership institute."
Shared learning space
"We believe in learning with one's head, heart and hands."
Amelia Pretorius, Communication Officer.
The Sustainability Institute is a unique space where children and adults can learn together in a shared space. Kids can focus on academic learning opportunities at the Montessori Preschool or Primary school. The Youth programme exists for those who need a bit of support in pursuing work opportunities and becoming independent. For adult learners, there are opportunities to take part in a diploma/ degree from Stellenbosch University or other short courses.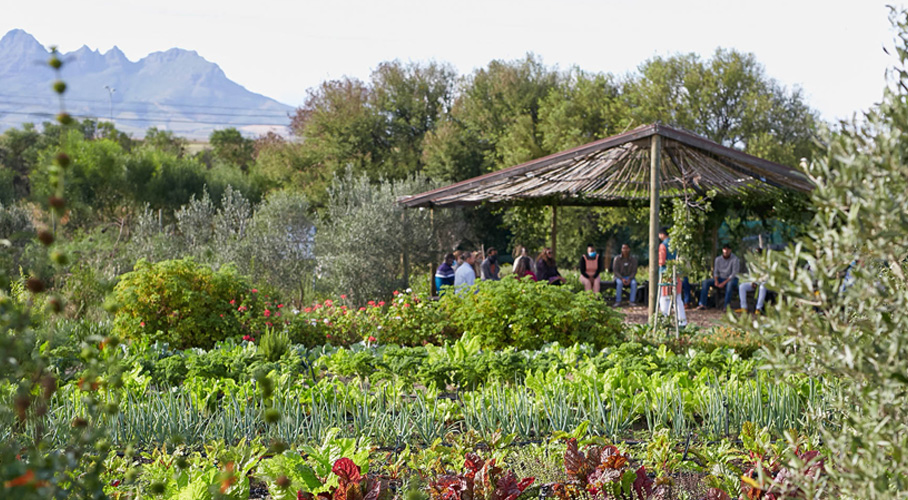 They're also encouraged to spend time outside in nature where they're taught to grow food, maintain the institute's grounds, exercise and even meditate together. 
"We have a vegetable garden, waste centre, a water management system and community farm that we incorporate into all of the learning experiences," says Amelia Pretorius, Communication Officer. "It's a truly unique, holistic learning experience".
Sharing our magic with the world
"Our website lets us share a little bit of the magic you can experience at The Sustainability Institute with the rest of the world," says Amelia. 
"We chose xneelo as they're reliable and very supportive. Our website makes it possible to connect with the outside world and gain more exposure – and donations for our programmes. 
"It's reassuring to know that there's someone on the other side willing to help whenever we need them – and they do it quickly!"