Update your account information
Maintain correct account information in order to ensure the timely receipt of invoices and other important information or notifications.
Update your account information via konsoleH:

1. Browse to konsoleH and log in at Admin level.

2. Select the Account Admin tab at the top right corner of your screen

3. Choose Account Admin > Manage Contacts to update details of your authorised contacts
Click on the relevant contact name to edit the details
Click Add or Delete if you want to upload or remove additional Contacts
The VAT registration number can be edited by clicking on the Account Owner's name
Note that the Account Owner can't be removed. To move the account to a new owner see our guide on Internal Transfers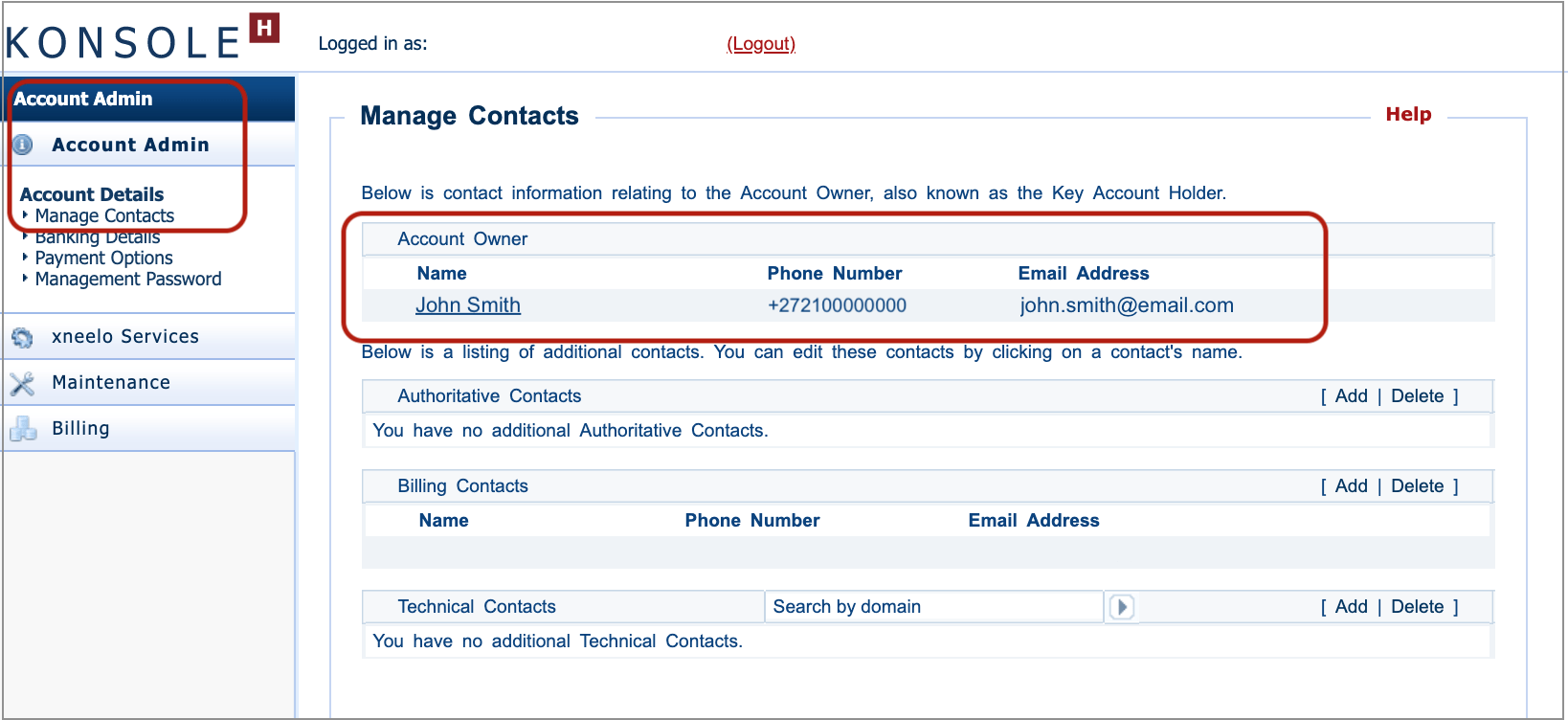 4. The Banking Details tab displays your banking details
For security reasons, we will not display your entire account number or credit card number on the screen.
Choose Update Details to make changes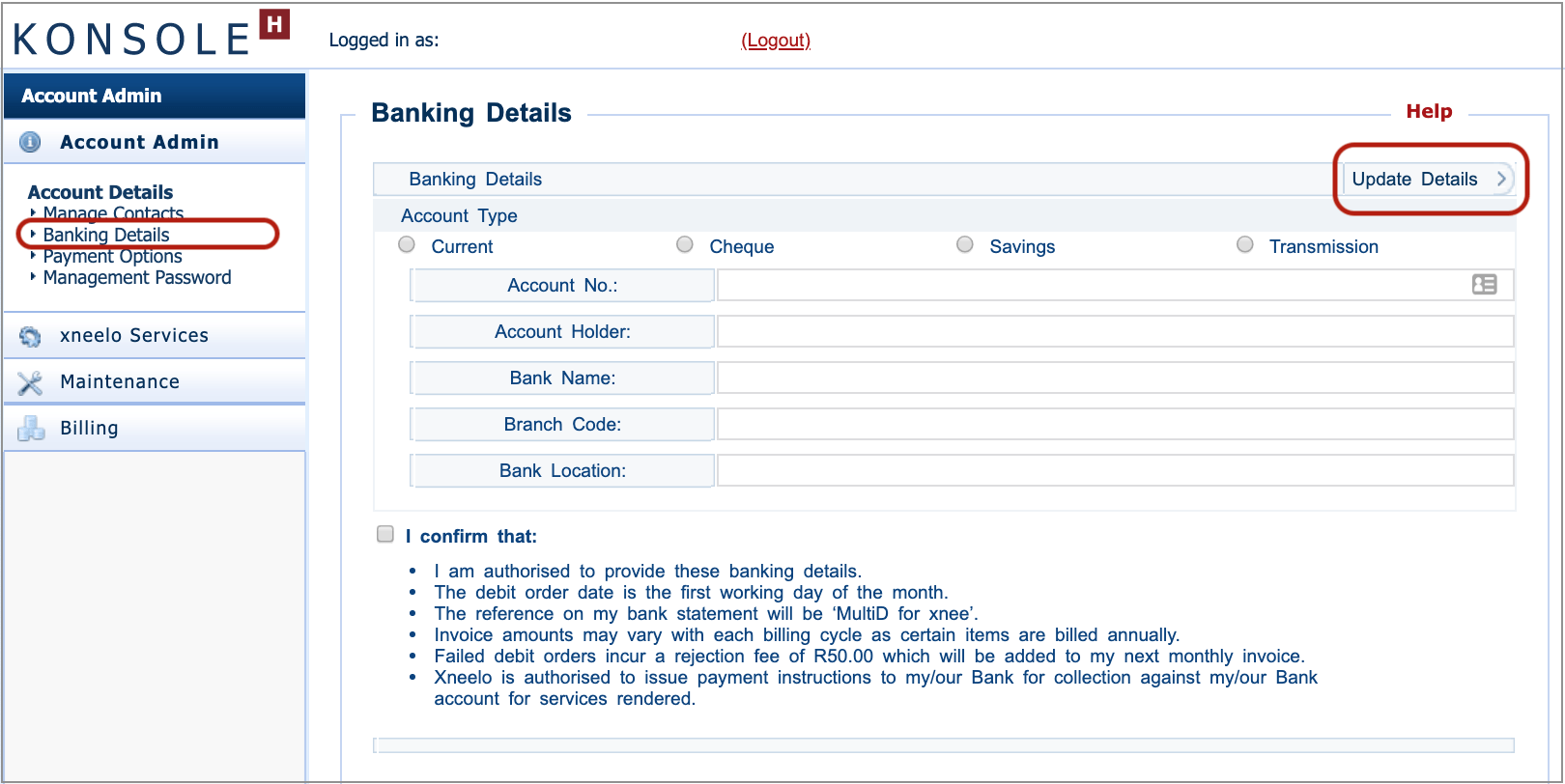 5. Payment Options allow you to update the payment method and interval

Note:
Administration is only provided to Authorised contacts.
When logged in at Domain level (with your domain name and FTP password) the tool will not be visible.
If you have no active hosting packages with xneelo and would like to have all personal details removed from your account, please email admin@xneelo.com. All of your data will be deleted, except historic invoice data that we are required by law to retain.