Updating your details in the xneelo Control Panel
The 'My Profile' section in the xneelo Control Panel enables you to manage your personal details, change your password(s) or activate Two-Factor Authentication (2FA). 
To update your personal details:
Log in to the

xneelo Control Panel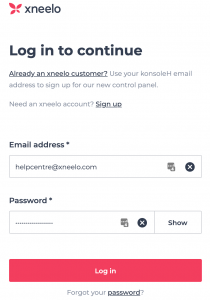 2. Navigate to the top right and click on the icon

3. Select My profile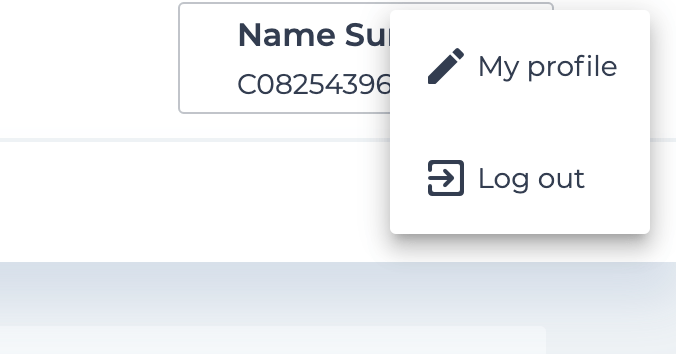 4. Here you can edit your name, email address, mobile number and change your password.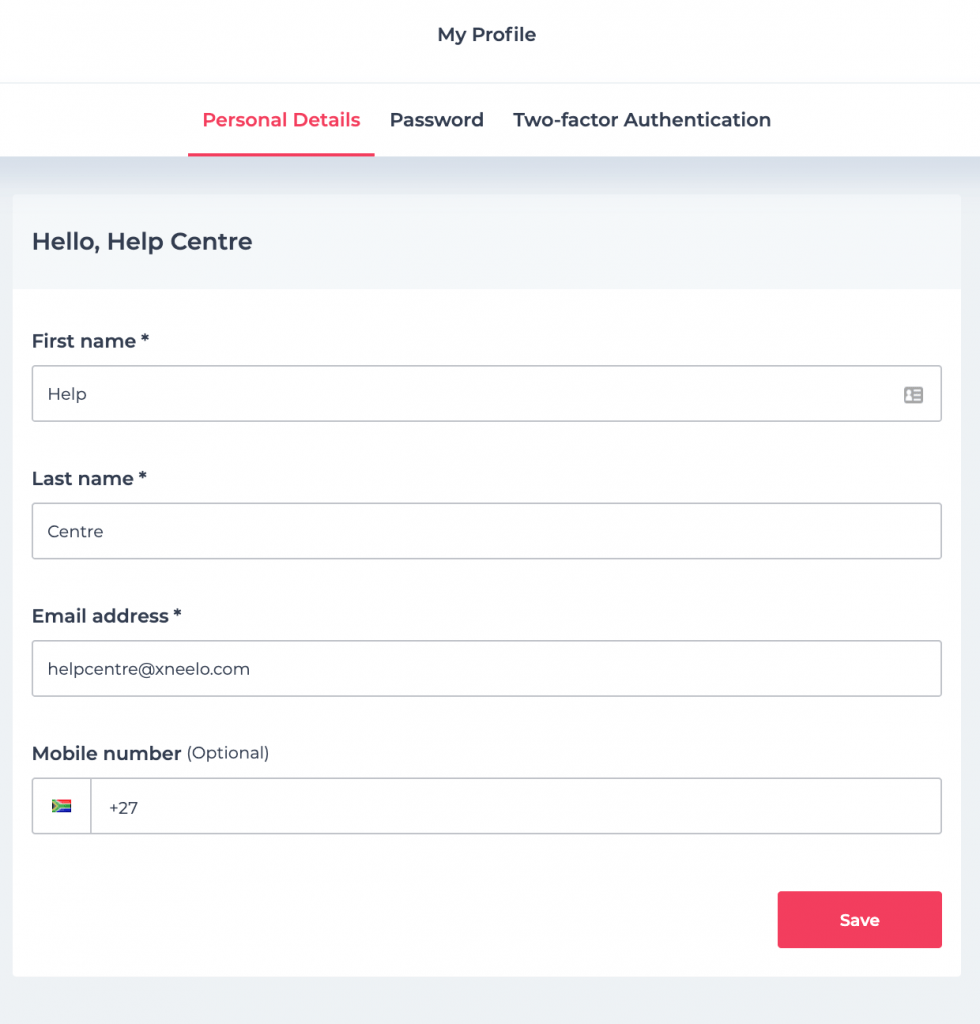 5. Simply select the field you want to change, type in your changes and click Save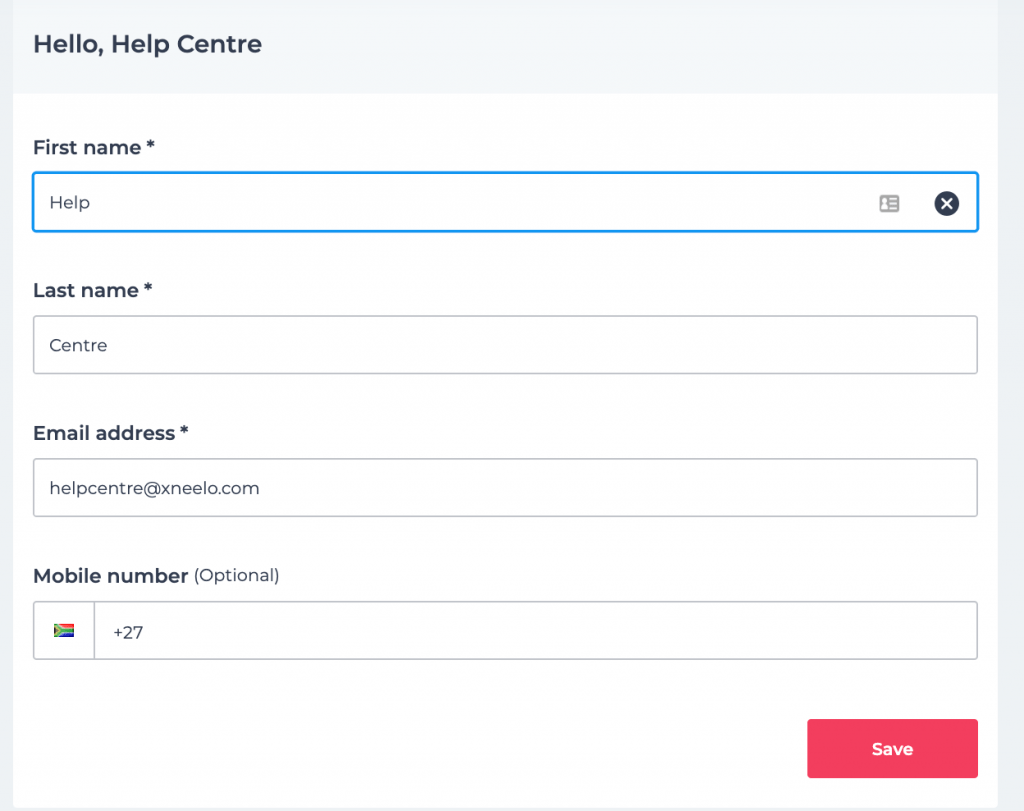 6. A success toast message will appear when your changes have been saved.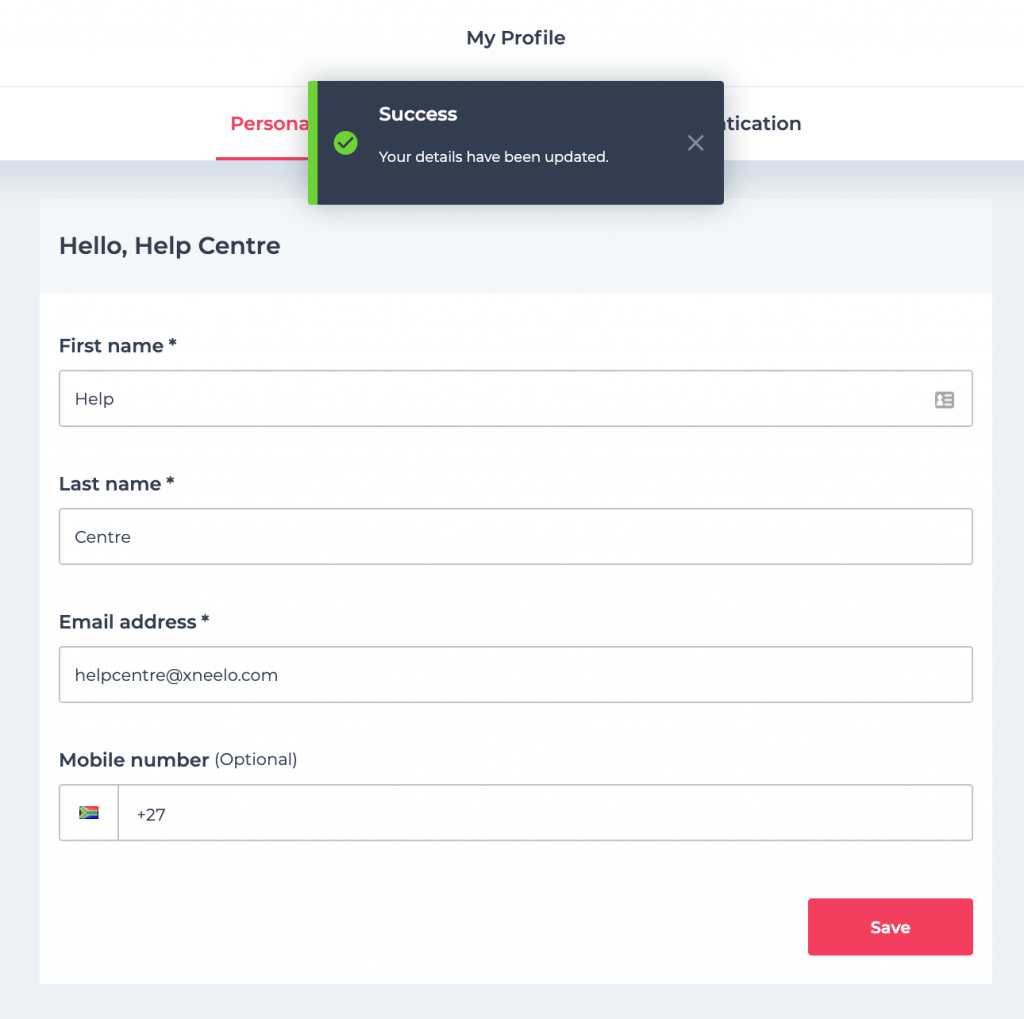 7. If you change your email address, you will receive an email to verify it's correct. Just follow the instructions in the email to complete this change.