If you're ready to build a website but don't know where to start, may we suggest WordPress? 75 million websites have been built using this Content Management System (CMS), which makes getting your site from idea to reality a simple process.

Here are five reasons you might want to choose WordPress for your website. Let's start from the top.
1. WordPress is open-source software
There are plenty of for-profit website builders available, but WordPress isn't one of them. The platform is open-source, which means that its code is freely available, and it's maintained by a community rather than a company. How does this help you?
As a WordPress user, you'll benefit from this fact in a number of ways. The software is free, for example, and you can use it however you'd like. It's also constantly getting better, since the WordPress community works on fixing bugs, adding new features, and improving the User Experience (UX).

The most important advantage is that you're free to host your site wherever you'd like. Many commercial website builders run your site for you, which means you don't have much control over its performance, security, and optimisation. With WordPress, you can choose a host that suits your unique website. Xneelo is South Africa's largest specialist web hosting company, with over 40 000 customers who trust us to host their websites: many of them small businesses. We spend each day working hard to keep their trust, and our customer service team is constantly available to answer any question, big or small.
2. It's flexible
Just want to scribble down your thoughts in a blog post now and again? No problem. Looking to create a sophisticated website with a shopping cart, secure customer data and payment options? Also no problem. WordPress can be as simple or as complicated as you choose, all run from the central Dashboard.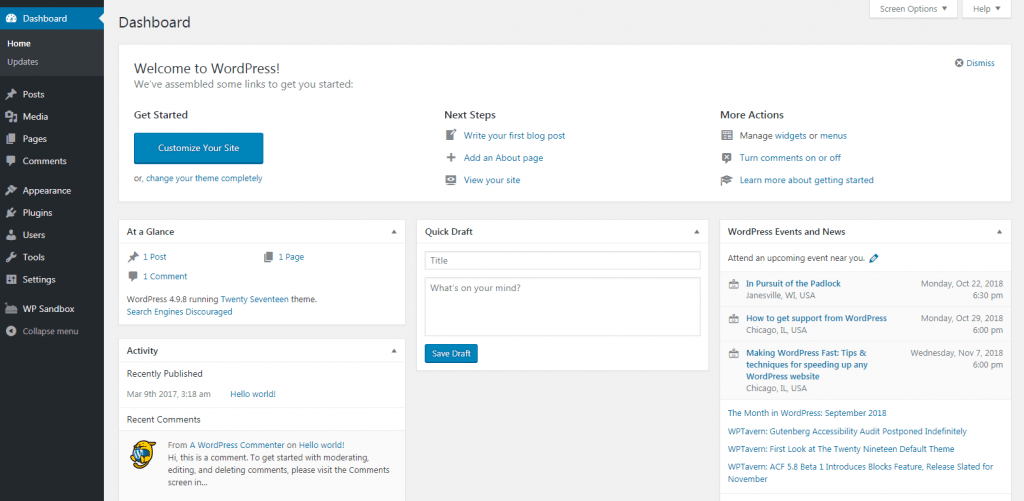 Some sections – particularly the more detailed settings – can be tricky to understand at first, but one of the perks of WordPress is that it is so flexible. Unlike other CMS platforms that insist you stick to pre-defined templates on pages, WordPress lets you add and resize images anywhere you like, and create text in any size or style that suits your website. The downside of this is that you need to maintain a consistent style on all your pages. The upside? The flexibility to create your website exactly as you want it to be.
3. You can customise your site fully
The core WordPress platform is flexible, but simple by nature. Rather than forcing you to design your site in a specific way, it offers you total freedom. You can customise the way your site looks and works, using the built-in theme and plugin systems.

WordPress themes are pieces of software you can download and install on your site. They modify its appearance and layout and usually give you a number of design options. There are thousands of these themes available, and you can find lots of quality options for free in the WordPress Theme Directory. Simply search for the kind of website you're looking for – blog or photography, for example – and browse through your options.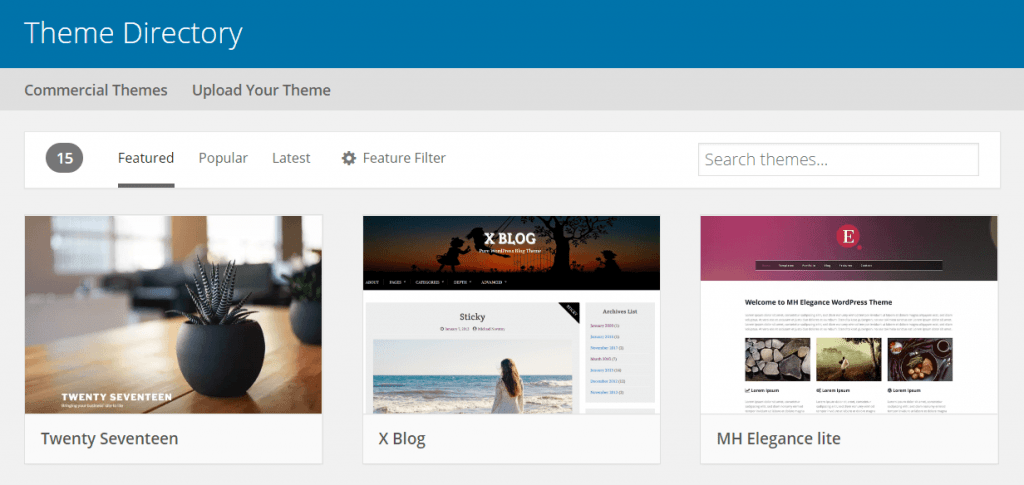 Plugins are even more useful, since they add new features and functionality to your site. You can find a variety of free tools in the WordPress Plugin Directory, and elsewhere on the web: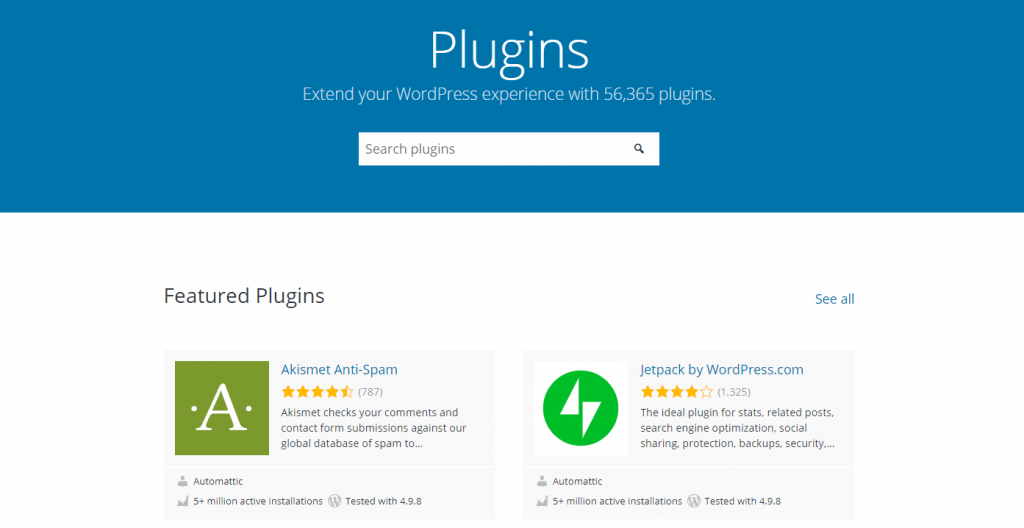 These plugins will let you optimise your site for search engines, create contact forms, turn your site into a shop, and much more. If there's something you wish you could do with your WordPress site, odds are there's a plugin for it.
4. You're able to build any type of website
Some people still think that WordPress is just for blogs – but that's not the case. Although once a simple blogging platform, WordPress has evolved into a flexible tool. You can now use it as the foundation for nearly any type of website you want to build. From business to government, news, and charity, WordPress can do it all.

Of course, WordPress is still an excellent choice if you want to start a blog. But it's also ideal for portfolios, restaurants and job listings (to name just a few). You can even turn your website into an e-commerce store, and sell products or services online.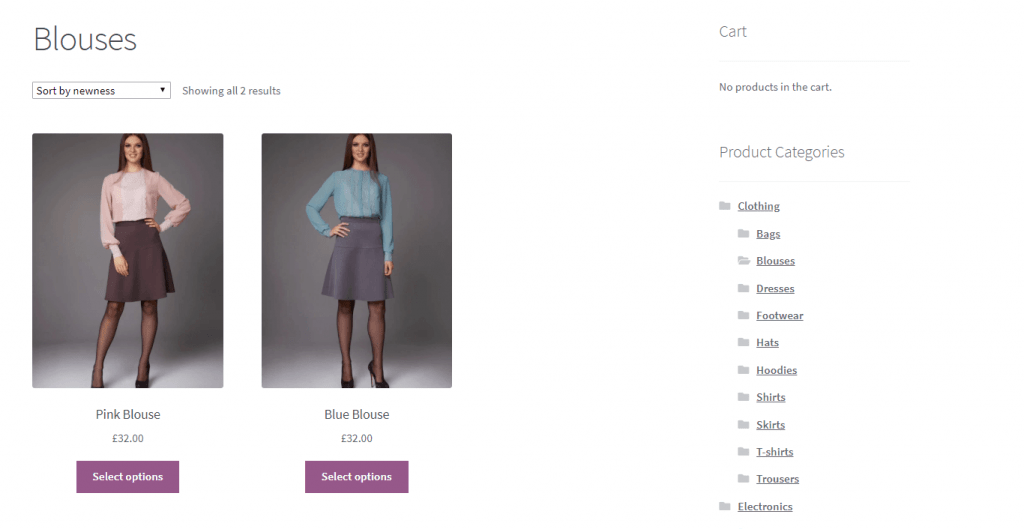 You can also find plugins and themes that will mould your WordPress installation into a more niche type of site, such as a forum, wiki, or knowledge base. Best of all, this flexibility means you can create a site that does more than one thing, such as a business site with a blog and a storefront.
5. It's easy to find help and support
The huge WordPress community offers more than just plugins and themes. It also means you can find help and support easily. Whether you're setting up a new site, trying to fix a problem, or want to learn more about development, helpful resources are everywhere.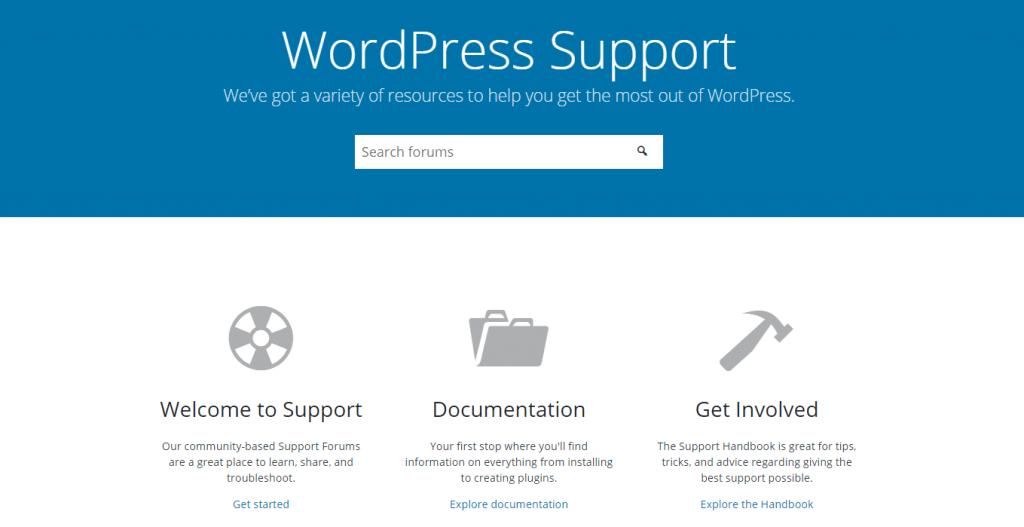 Some of those resources include:


No matter what question you have or the issue you're facing, someone else has already experienced the same thing. Guaranteed. A simple Google search is usually all you need to find that person and get some help.
It's also a good idea to join a WordPress Meetup close to you. The Meetups are a great way to connect with this growing community and increase your WordPress knowledge. If you can't make the face-to-face meetings, the presentations are posted online regularly.
So is WordPress the right platform for you?
WordPress offers the best of both worlds – it's powerful and yet easy to use. Whether you're building your first website or your tenth, this platform can get the job done. And because it's free and open-source, you won't risk a thing by giving it a try.
Image credit: RawPixel