If you haven't already, now is the time to move your business operations either partially or entirely online. Not sure where to start? The platform you use to manage your e-commerce store will play a pivotal role in its success.
While there are a variety of options to choose from, WordPress is a flexible and powerful Content Management System (CMS) for your website and online store.
Let's take a look at five reasons to choose WordPress for building your e-commerce store.
1. WooCommerce lets you set up your shop quickly
One of the most important steps in running an online store is choosing a reliable, robust e-commerce solution. WooCommerce is a popular plugin that can be set up on your WordPress site quickly and easily and essentially turns your website into an online store.

Once installed and activated, WooCommerce lets you create, organize, and manage your online store with ease. In fact, WooCommerce is so user-friendly and dependable that it currently powers 26% of all online stores globally.
WooCommerce is feature-rich and packed with tools and plugins that extend the functionality of your e-commerce store. You can choose from both free and premium add-ons in the WooCommerce Extensions Library. 
Finally, WooCommerce is a well-maintained and supported platform. It's continually updated, with new features added regularly. That means you can feel confident you have the resources needed to keep your online store relevant and growing.
2. WordPress is free and user-friendly
When you're searching for the right solution for your e-commerce store, there are a handful of key factors to consider, such as pricing, support, and usability. Fortunately, with WordPress, these elements are less of an issue. 
WordPress is open-source; you can download and use it for free. You're only responsible for purchasing a domain and hosting, as well as any premium themes or extensions you want to use: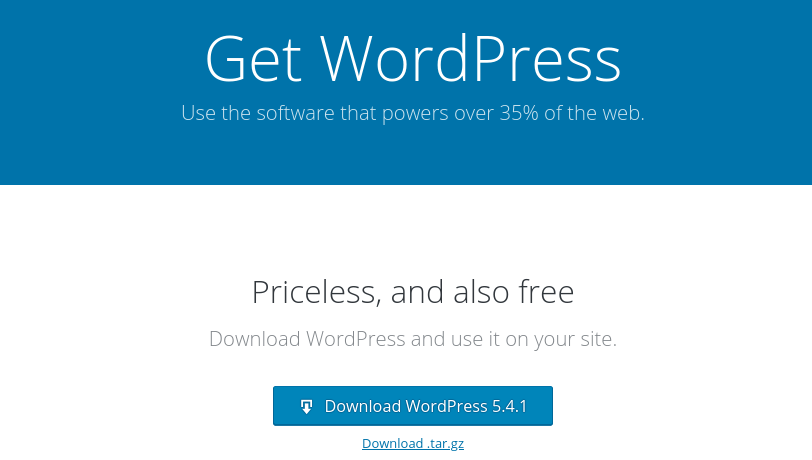 WordPress is also actively maintained and supported. Considering that it has such a wide and active user base, it's always easy to find someone to provide support and answer your questions within the WordPress community.
Of course, you may not even find yourself needing assistance since the platform is known for being easy to use, with no coding experience required.
3. WordPress can run almost anywhere
Another advantage of using WordPress for your e-commerce store is that you can choose whatever hosting you prefer. The software can run in just about any environment, and can be easily migrated from one host to another:

Also, it's worth noting that hosting that supports WordPress is generally more affordable than specialised e-commerce hosting. Whether you're looking for shared, VPS, cloud, or dedicated hosting, there are plenty of options to choose from, with plans for every budget.
4. It's an extremely flexible platform
Although WordPress is widely used across the globe, the platform makes it easy to customize and control every aspect of your site to make your e-commerce store unique and engaging.
You can choose from a wide variety of free and premium themes to design your e-commerce website. Or you can create or commission a custom theme that is built specifically for your business. 
Another aspect that makes WordPress so flexible is the plethora of plugins available: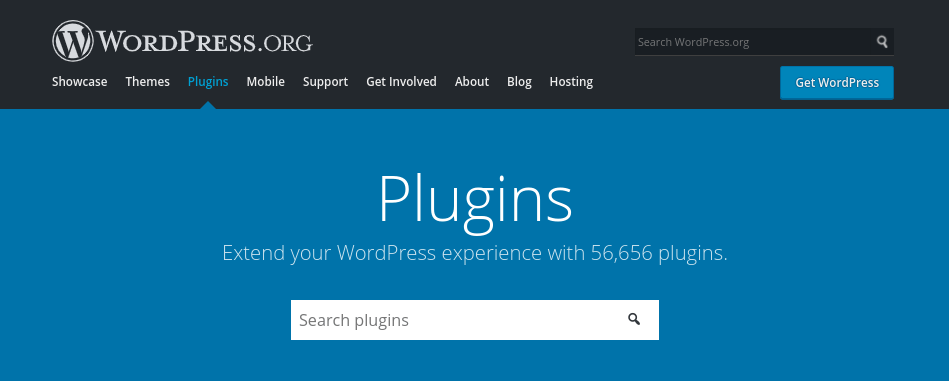 WordPress plugins can help you extend the functionality and features of your e-commerce website. From social media and Search Engine Optimization (SEO) features to payment gateway and shopping cart integrations, the WordPress Plugin Directory is packed with add-ons that can help you take your online store to the next level. 
5. You can use it for more than just e-commerce 
Using WordPress as your e-commerce platform enables you to do more than simply sell products online. You can use it to create virtually any type of website, for any industry, budget, or size.
For example, you can use WordPress to set up a blog to help update, inform, and educate your customers about industry news and topics. You can share helpful resources such as FAQs, tutorials, and How-To guides: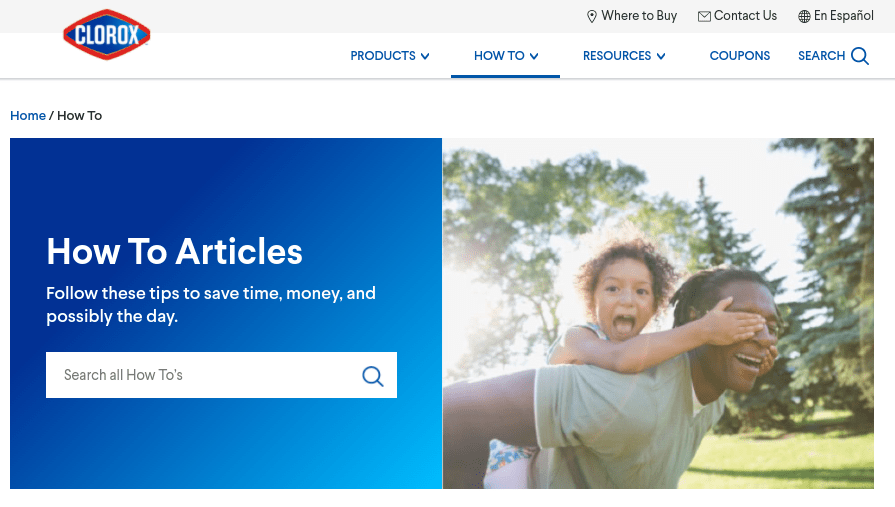 Using plugins such as BuddyPress, you can even use WordPress to build a micro-social network. Users can interact through private messaging, participate in discussions, and read and engage in forums.
What's more, WordPress makes it easy to offer your e-commerce site in multiple languages. Pair this with the platform's accessibility features, and you have a website and online store that's more useful and relevant for audiences across the globe. 
By using WordPress for your e-commerce platform, you'll have all the features, tools, and functionality needed for your site in one place. You can create a robust online offering of products and services, as well as provide your customers with meaningful information. 
Is WordPress the e-commerce solution for you?
As we've seen, WordPress is a powerful, flexible platform that makes starting and running an e-commerce store simple. From simple WooCommerce integration to cost-effective hosting and customisation options, WordPress offers an all-in-one e-commerce solution for any type of online store you're looking to create.