xneelo partnered with Heavy Chef and its nonprofit arm, the Heavy Chef Foundation, to create the Heavy Chef E-Commerce Marketing Guide to help you master e-commerce marketing for your business. 
In this post, we identify the steps outlined in chapter one to take your great idea to the next level – an actual online business. 
How to make your business idea digitally compelling 
A great idea is the first step. Now you have to differentiate it from similar online businesses. Take some time to reflect on your journey and answer a few questions about your new business, such as:
How would you describe your business in one line? – This makes it easier for customers to understand what you do.
How is this idea or business different from what's already out there? 
How does it make customers' lives easier? – Start with the customers' problem and how you're solving it.
What could make people talk about your business offline? 
What's your secret ingredient? – What keeps you driven and moving forward?
Taking your business online (in a hurry) 
Starting an online business involves a few practical considerations you need to face head-on.
Is there a demand for your product or service? – Doing some market research is a good first step.
Will it make you enough money? 
Do you need to give up your current job to do it?
Can you run it entirely online or does it require a physical presence? 
Once you've answered these key questions, decide on your plan and set SMART goals – Specific, Measureable, Attainable, Relevant and Time-based goals. These are important because they keep you focused on the most important tasks at hand.
For business owners just starting out, these goals can include:
Creating a website, social media presence, and business cards.
Finding your network (LinkedIn is a great help).
Figuring out how your products or services will get to people.
Setting up an online shop.
Working out your projected finances for the year.
Once your online business is established, these goals can evolve to become:
Once you have a clear picture, develop your roadmap to achieve these goals.  
Create your website
Every online business needs a website. 
If your team is small, or you're flying solo for now, a WordPress website might be for you. You don't need to learn HTML to use WordPress and you can choose from a wide range of themes and plugins to get the functionality you need. 
Once you've chosen your website builder tool and the design, it's time to start generating content.  
The five core pages needed for a solid small business website are:
A Home page.
An About Us page.
Products/Services.
Testimonials – they show that your business can be trusted.
Contact Us – include an email address, contact number and relevant social media links so that you don't lose any potential customers.
Choose a web hosting partner 
Before you create your website, you will need to choose a web hosting partner. 
Web hosting makes your website accessible to others on the internet. A web hosting provider 'rents out' allocated space on their servers to their customers for a fee. The cost of web hosting depends on your requirements, such as email accounts, disk space for storing files and the number of visitors allowed (traffic quotas).
If you require a lot of disk space or expect a large amount of traffic, you may want to rent an entire server – this is known as dedicated hosting. 
Scalability is important when choosing a hosting provider and web hosting package. While you may start off small, you'll want to be able to upgrade your hosting package with ease as your business grows. Be wary of any hosting provider who makes upgrading or downgrading between packages unnecessarily complicated or costly.
You also want a hosting provider that prides themselves on their customer service, and one that makes themselves available to you 24/7. The customer support team should be available by phone and email and should also provide you with helpful resources to guide you if you prefer to figure things out on your own. 
Ideally, your web hosting provider will feel like a partner in your entrepreneurial success.
Find the perfect domain name 
Your domain name is often your customer's first interaction with your brand. If the domain doesn't match your brand, or if a brand only has a Facebook page and not a website, it lacks credibility. Your domain name will also be added to all your marketing material – online and offline. Choosing the right domain name is a long-term investment in your brand.
When choosing your domain, consider the following:
Is it relevant to your brand name and what you do?
Is it easy to spell and remember? (Avoid hyphens, numbers and deliberate misspelling)
.com is the most popular domain extension but not always available.
If you operate exclusively in South Africa, use .co.za
If you are an NPO, you can register a .org or .org.za
If your brand name is taken, you can always use your company slogan or motto, or a unique sub-brand name.
If it's available, register it!
Buying a domain name is a legitimate marketing expense, and having to buy a domain is a common business practice. As long as you feel it's a fair price for the domain, there's no harm in paying for it.
Must-have tools to grow your business online
Once you've chosen a trustworthy web hosting provider and taken your business online, it's time to think about promoting your website. 
Oftentimes, the more money you put into your marketing, the greater return on investment you'll see. But sometimes, when you're a small business, your marketing budget may be quite limited. Luckily, there are plenty of ways you can promote your business online without breaking the bank. 
Here are some of them:
A blog to share quality content. 
Search Engine Optimisation (SEO) tools to help Google find your website.
A listing tool like Google My Business.
An advertising tool like Google Ads. 
Google Analytics – helps you track visitors to your site and understand their behaviour. 
Google Search Console – provides insight into how your website is performing.
For a list of must-have tools to free up your time as a small business owner, click here.  
Taking your hobby online can be the spark your passion-project needs to become a fully-fledged business. Just remember that your idea needs to be compelling, planning is key, and a professional website is an essential first step. This should be supported by a reliable web hosting partner. 
Learn how xneelo can help you take your business online.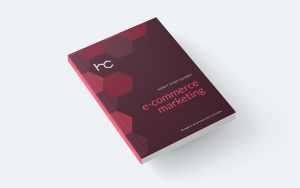 Get your copy of The Heavy Chef E-commerce Marketing Guide today
By purchasing a copy of the guide, you will receive free membership to the Heavy Chef Learning Platform for one full year, with unlimited access to thousands of entrepreneur micro-courses, known as 'recipes', and free access to monthly entrepreneur events and a host of other benefits.
Order the Heavy Chef E-Commerce Marketing Guide here.
Image source: Getty