Content Delivery Network
Pass the parcel, quicker
Deliver content to your website visitors quicker. Our CDN, in collaboration with Fastly, brings premium performance to your website.
Deliver web pages, images and streaming video faster
Premium level security benefits for your content
Clear your CDN cache instantly – no TTL delay.
R29 per domain per month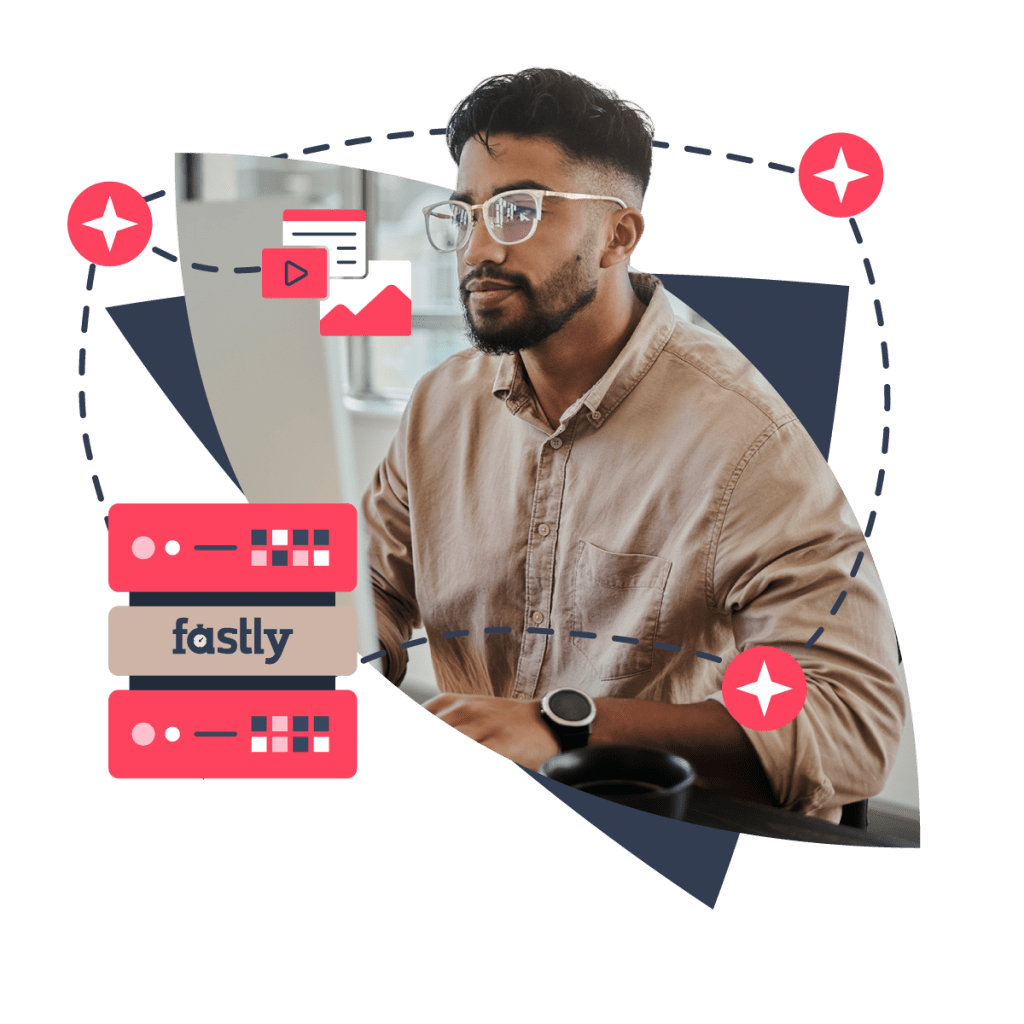 Get premium CDN features with one click activation
Add xneelo CDN to your Web Hosting package – no configuration needed.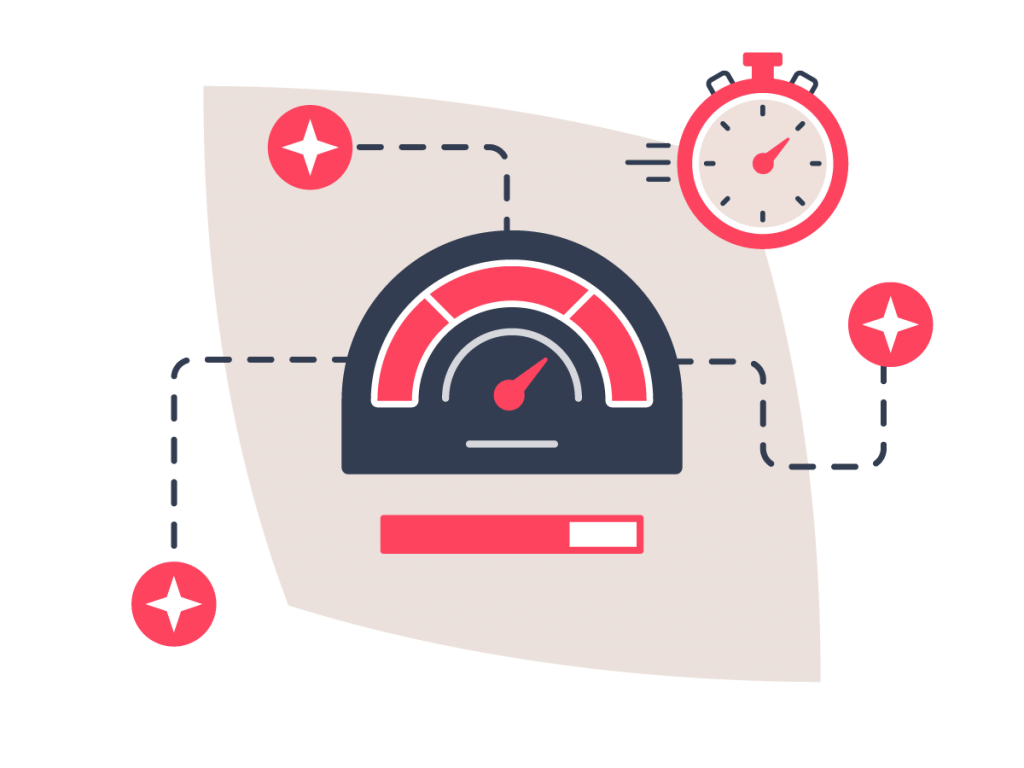 Less delay, happier visitors
A CDN delivers content via PoPs (Point of Presence) that are closest to your website's visitor. The PoPs store cached versions of your website to reduce the latency (or slow delivery). Additionally, our premium CDN helps reduce this latency by handling spikes in visitor traffic, providing greater content optimisation, load balancing and other performance related features.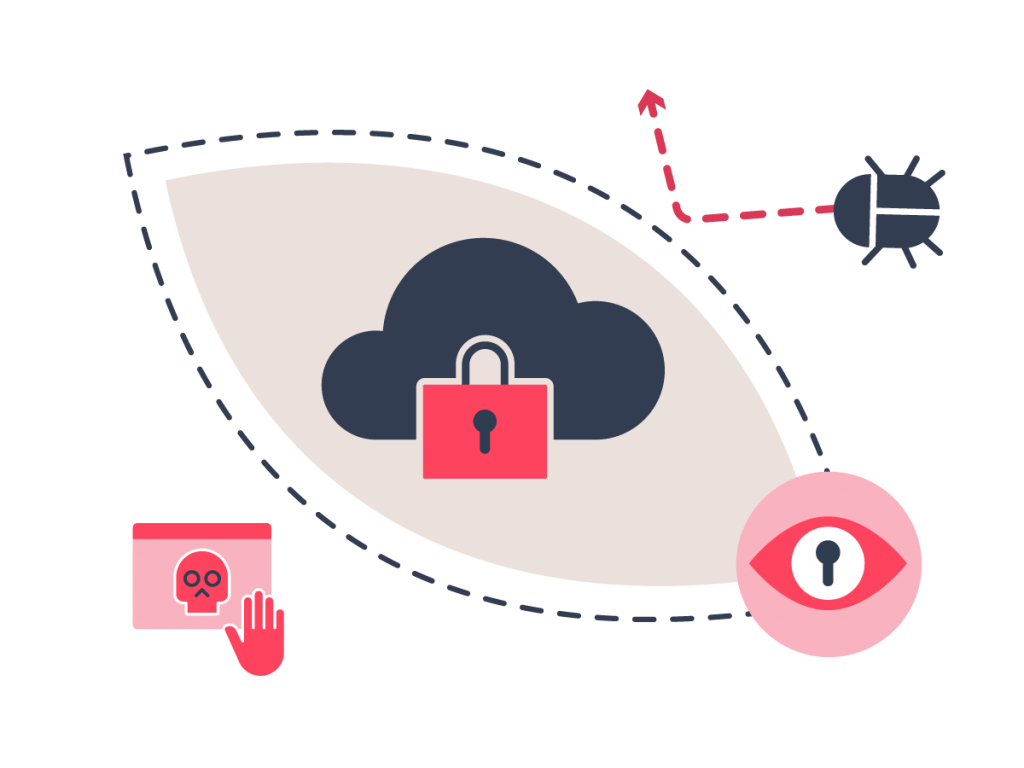 Robust protection
By having a global PoP network that caches your content, a CDN-enabled website can safeguard your content through a number of methods. Firstly, the servers can absorb DDoS attacks and prevent the malicious traffic from reaching the server the website is hosted on. SSL encryption and malware protection help to protect data from either being tampered with or from having malicious code sent to your website's server.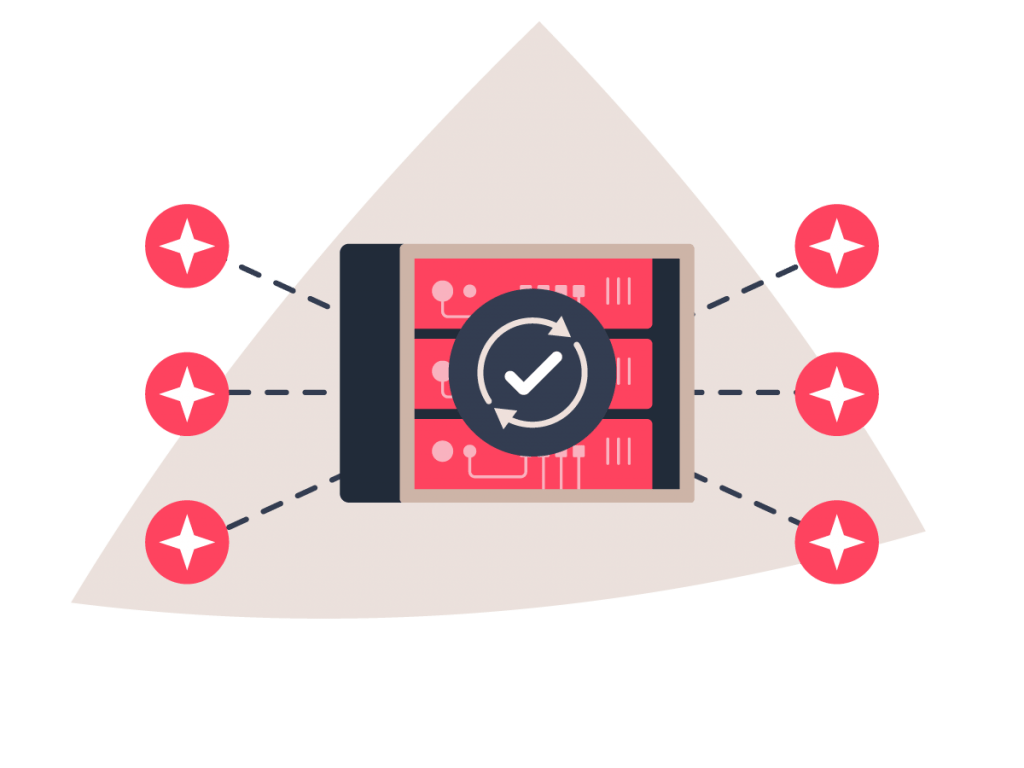 A well-oiled machine
Having your content cached across multiple PoPs also helps mitigate any server issues that may occur. Keeping your website up and performing at its peak is one of the key benefits of using our CDN. Load balancing occurs automatically to help distribute traffic spikes while also diminishing the cost and load to your website's server.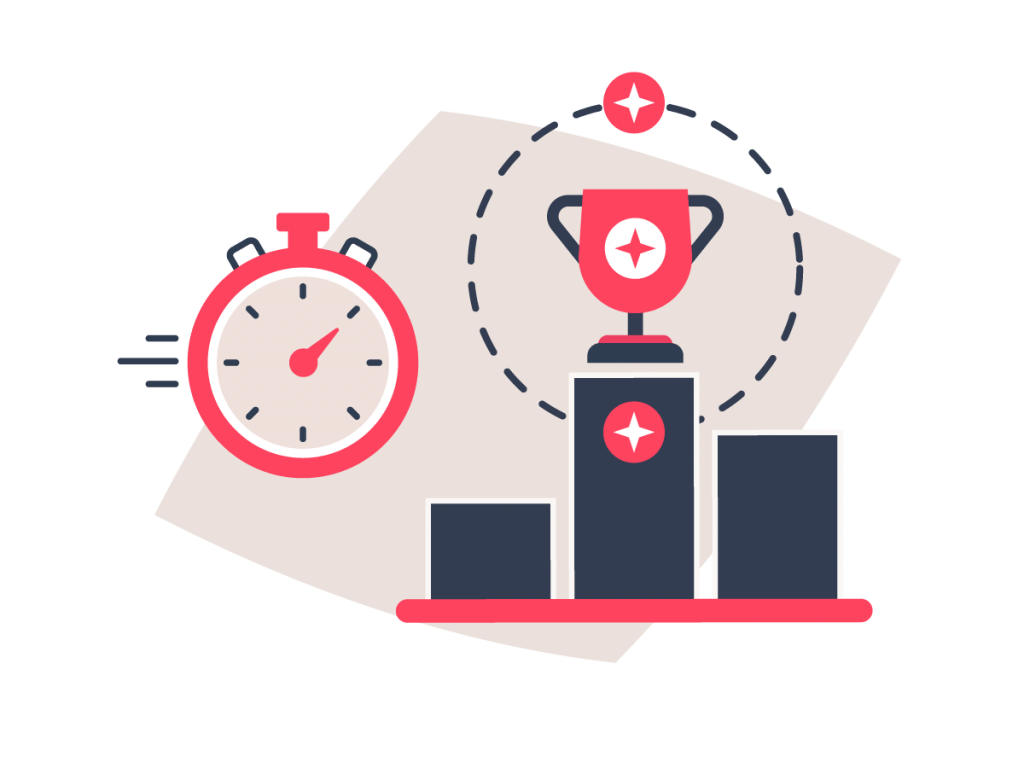 Tangible SEO results
A better-performing website leads to faster loading page speeds – and search engines love this. Additionally, reduced page bounce rates due to slow loading speeds and increased reliability all mean improved SEO rankings. This means your website will have greater visibility in search engine result pages, helping more visitors to find your website.
What is a Content Delivery Network (CDN)?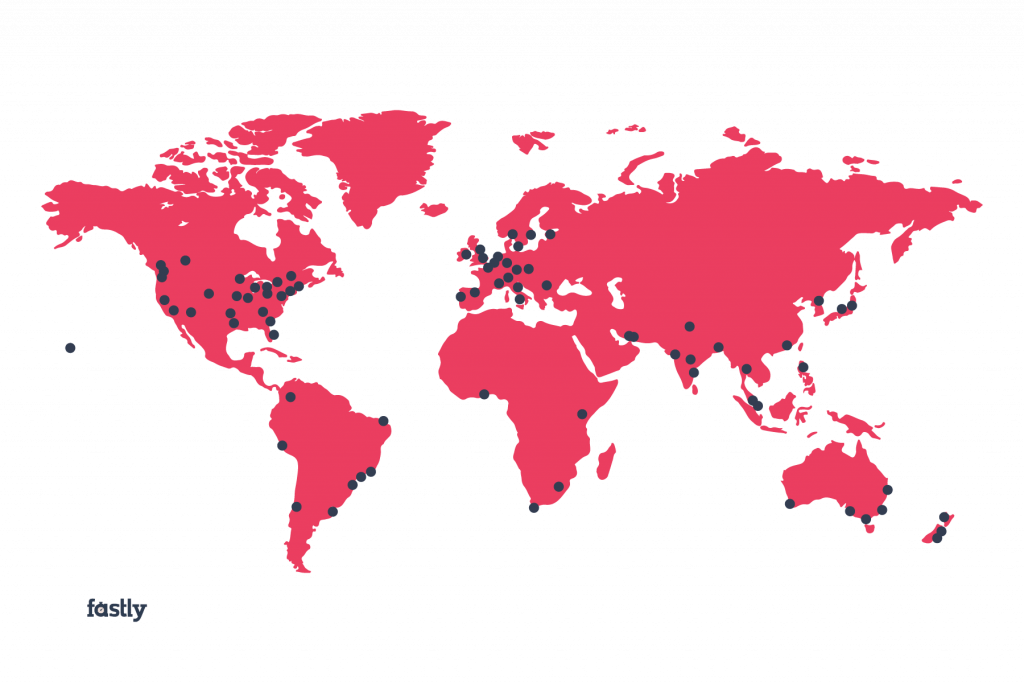 Collaboration brings performance
Xneelo CDN, in collaboration with Fastly, will give Web Hosting customers optimised performance once activated through our Control Panel. Fastly is used by some of the largest digital brands to deliver content without fail. With over 120 PoPs across the globe and one dedicated PoP in Johannesburg, xneelo customers will benefit from Fastly's award-winning and trusted CDN expertise.
Doing more to keep your website protected
Along with our standard SSL/TLS certificate, our CDN adds the following security benefits to your website:
Closer is better
When content is delivered from a PoP that is located close to the user, the distance that the data has to travel is reduced. Therefore there are fewer opportunities for attackers to intercept or modify the data.
Spread the load
A PoP can help to improve a website's DDoS protection by distributing traffic across multiple locations. This can make it more difficult for attackers to overwhelm the website's origin server and infrastructure.
Less is more
Content caching stores frequently accessed static or dynamic content in the PoP. This then reduces the amount of traffic that has to travel to the website's origin server, which can help to improve performance.
Trusted hosting partner to South African website owners.

Average 4.7 out of 5 stars

Average 4.7 out of 5 stars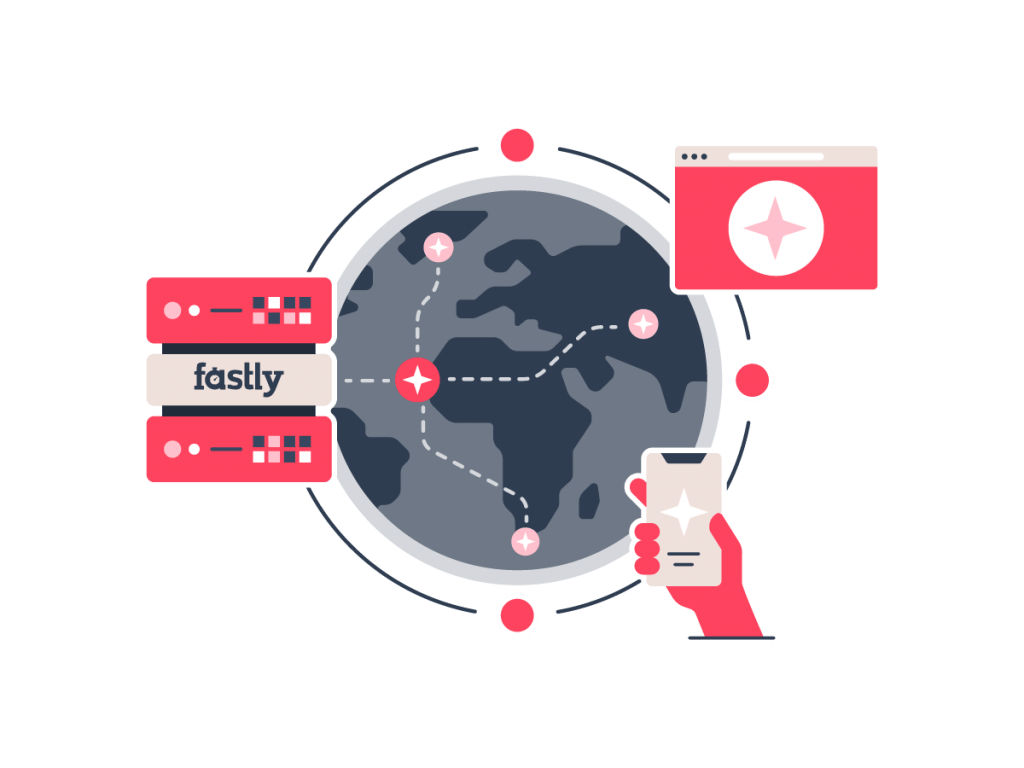 Cache is king
A CDN's performance comes down to how it handles cached content. Websites can have a mix of both static content; like images, CSS and Javascript files; and dynamic content (such as database queries). A CDN helps serve that content quicker to your website visitors.
By caching the content in PoPs as close as possible to the edge (where your visitor is), a CDN reduces the amount of data requests sent to the original website's server.

Our Clear all cache feature in CDN Tools allows you to clear your website cache instantly.
Frequently asked questions
Have more questions?
Our Help Centre has over 400 articles to answer all your questions. From managing your billing, to setting up email and everything in between!