Update my VAT number
The VAT registration number is part of the Account Owner information that should be kept up to date, and can easily be edited in konsoleH.
Note that SARS does not require a VAT number for invoices under R5000.
Update Account Owner information
Browse to konsoleH 

and 

log in 

at Admin level

2. Click the Account Admin tab at the top right of your screen

3.  Under Account Details > Manage Contacts you will see a list of the current Contacts for your hosting account
Click on the name of the Account Owner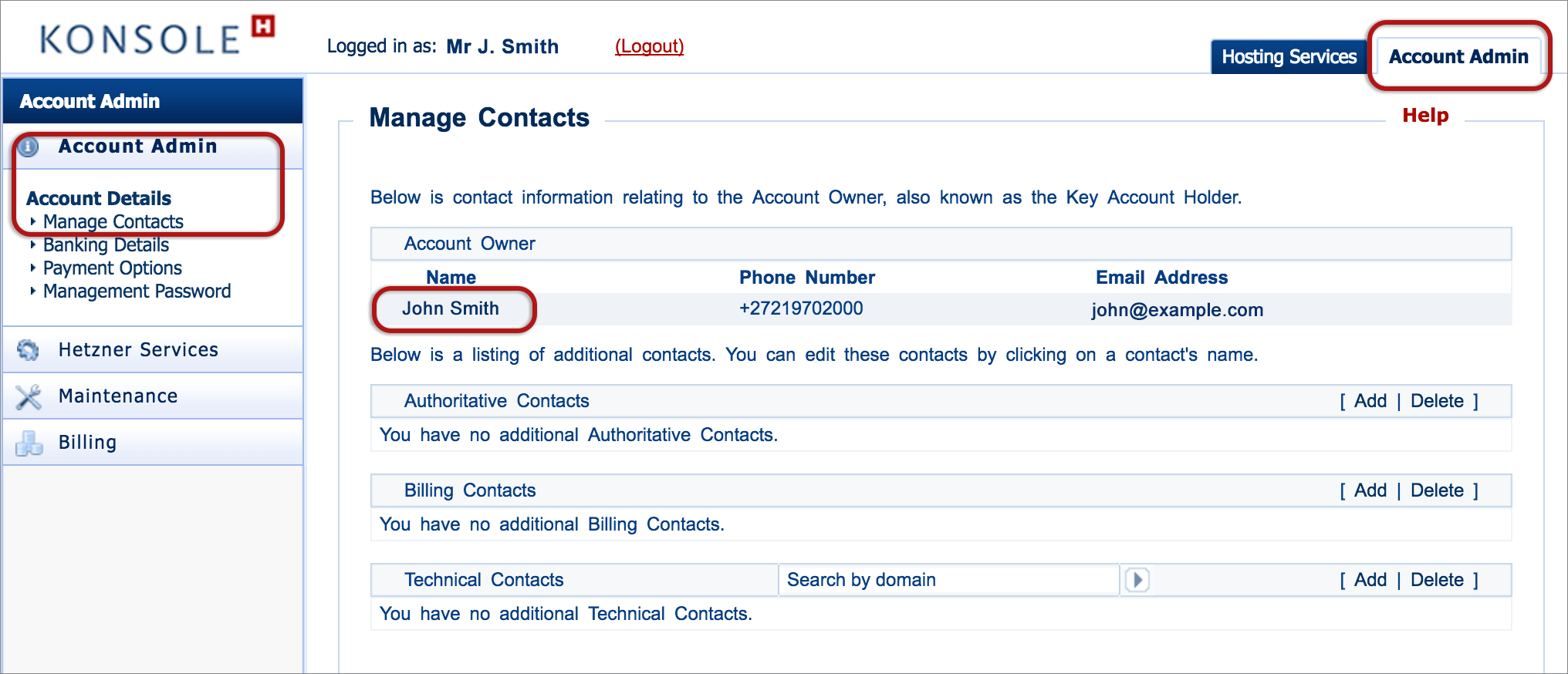 4.  Edit any of the Account Owner details, incl. the VAT Registration Number at the bottom of the page.