Services available via the konsoleH control panel
Your konsoleH control panel allows you to self–manage many aspects of your hosting and email account(s).
Browse to konsoleH
Log in at Admin or Domain level according to your authorised access

Note: the main features are dependent on respective service types. Domain level login allows access to the Hosting Services only, so the 2 tabs will not be visible. For full access, Admin level login is required.
1. Hosting Services

Domain Details:
View your web hosting package's vital statistics with an option to forward these details to an email address of your choice.
Manage Services:
Statistics and Reports:
Software:
Mail:
2. Account Admin
These services provide easy access to all your billing, traffic and account details and are available at Admin level to the Account Owner or Authoritative Contacts for the account.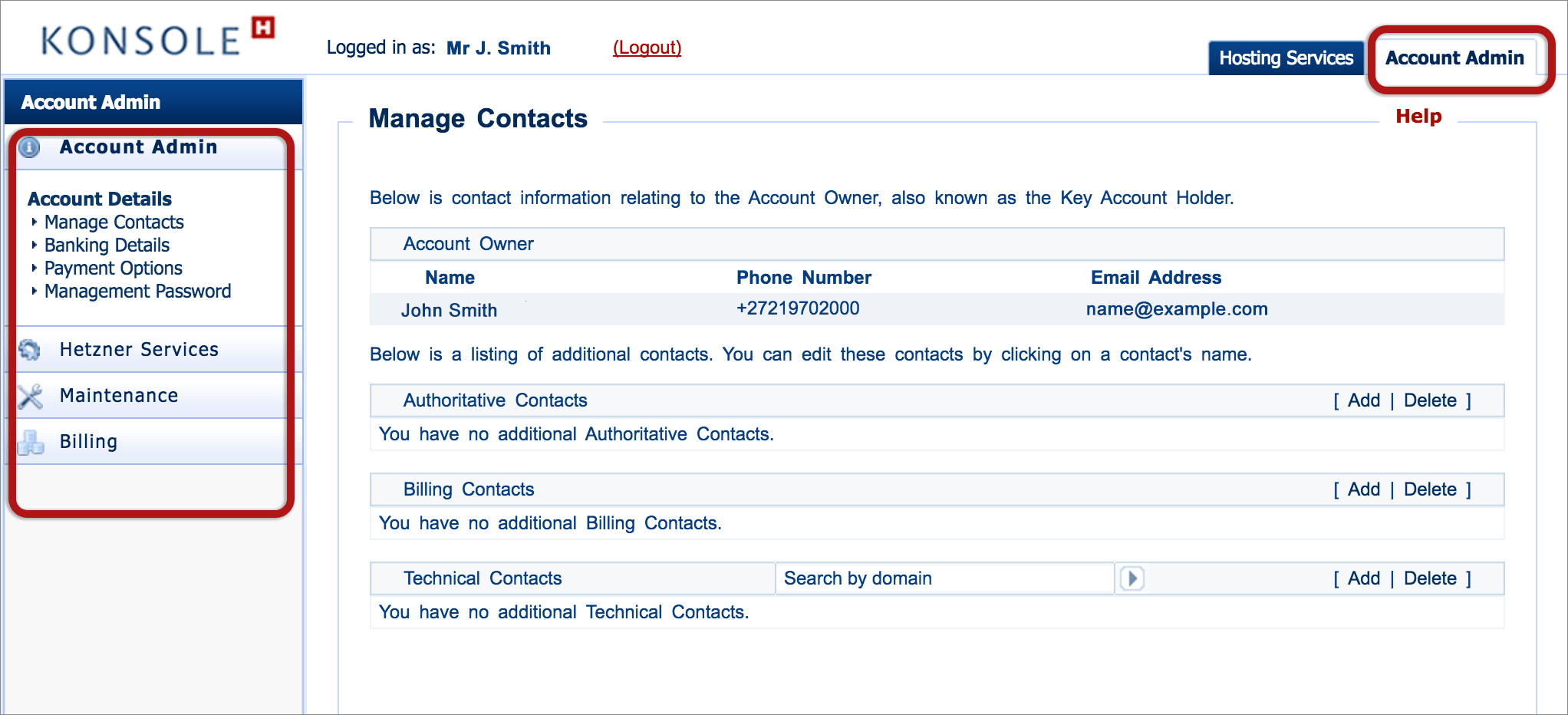 Account Details:
View and update contact and billing information
xneelo Services:
Manage your Subscriptions: Newsletter
Maintenance:
Make use of the Disk Cleanup tool to clear unwanted files and emails and schedule maintenance tasks.
Billing:
Traffic (Managed & Self-Managed servers):
If you have a Managed or Self-Managed server account, you are able to view traffic reports and traffic notifications for a particular IP address or traffic group.
Use the [Help] link to assist and guide you through the process.