The difference between 'SiteBuilder Lite' and 'SiteBuilder Standard'
The main difference between the two SiteBuilder packages is that SiteBuilder Lite limits the user to 20 feature points.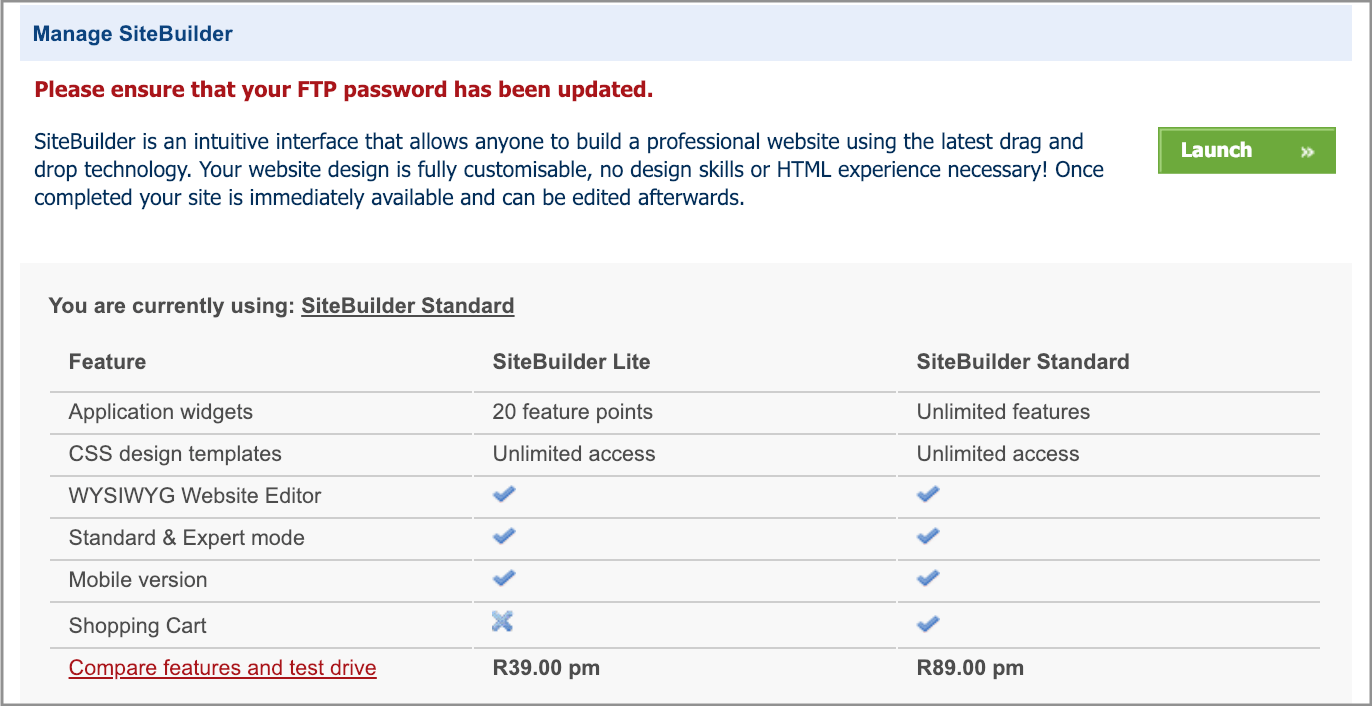 While the two versions provide the same functionality and design elements, each widget (including additional pages) carry a feature point value. As you include or remove widgets on your site, the feature points used are adjusted to show you how many you have left out of the total 20. Once the 20 points are used, you will still be able to edit text and images, however, you will be unable to add new widgets.
Features that include 3rd party services are available to SiteBuilder Standard customers only. These include:
BookatOnce
Embed External Content
Map & Directions
OpenTable
Shopping Cart
Mobile Website Publisher
You can find the list of feature points and prices on our website.