Point your domain to your WordPress.com site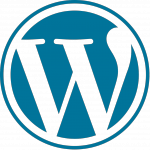 WordPress.com vs WordPress.org – what's the difference?
WordPress is a free and open-source content management system (CMS) available for download at WordPress.org.
We offer a free WordPress Appinstaller to quickly and conveniently set up WordPress on your hosting account.
WordPress.com is a hosting service provider making use of the open-source WordPress software. They offer free blog hosting using subdomains under their wordpress.com domain – in the format of mysite.wordpress.com. Besides not being able to use your own domain name, the free version also includes WordPress.com advertising on your site and limited functionality.
They also offer paid-for hosting plans and services with features such as the option to map your domain to their hosting service, remove advertising and increased customisation options.
Therefore, you have two options for WordPress hosting:
Register your domain and host your WordPress site with us
Register your domain with us and point/map to a WordPress.com hosted site.
Domain Mapping/Pointing
Domain Mapping with WordPress.com is a paid upgrade that needs to be configured on your WordPress.com account
You can map as many domains as you want to point to one particular site, but you have to pay for each domain separately.
Point your full Domain to your WordPress.com site
This is done when you want users to only view your blog when they browse to your website
The Domain Name System (DNS) authoritative name servers will need to be updated to make use of WordPress.com's name servers:
NS1.WORDPRESS.COM
NS2.WORDPRESS.COM
NS3.WORDPRESS.COM
In order to update your domain to the above authoritative DNS name servers, you will need to forward this request to our Administration department via an email request to admin@xneelo.com.
The domain mapping will remain incomplete until you complete the above step.
Point a sub-domain to your WordPress.com site
Access your DNS records in konsoleH
Add a CNAME DNS record type with a 'hostname' of your choosing, i.e blog, and the destination set as your WordPress.com supplied URL, i.e mydomain.wordpress.com.
Please ensure to end your destination with a full stop, i.e mydomain.wordpress.com.
The final result being as follows:
Hostname       Record type        Destination
blog           CNAME              mywebsite.wordpress.com.
Once your record has been added, you will need to login to your WordPress.com account and select 'Store' then 'Domains' and then add your subdomain to your account.
After you have added the sub-domain to your account, go back to 'Store', then click 'Domains' and select the radio button next to your custom sub-domain
Click the 'Update Primary Domain' button.
Important to Note: 
Your site URL provided by WordPress.com will remain unaffected after these changes. For example, mywebsite.wordpress.com will still be usable by your clients.
Mapping of the "www" DNS entry is not supported by WordPress.com without updating the DNS name servers.
See WordPress Support for further details