How to set up email in Windows 10 Mail
Your mailbox is also available online via
Webmail
.
Your user name is your full email address
Ports :
IMAP 993 / POP 995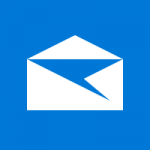 This guide takes you step-by-step through the process of setting up a new email account in Windows 10 – both the Desktop and Mobile versions.
If the Mail account is already set up, but giving errors – then refer to our  Troubleshooting guide.
Replace example.com with your domain name
Launch Windows Mail
Add Account

Choose Other account

Insert your Email address and Password (forgotten passwords can be reset in konsoleH)

Click Sign-in repeatedly until it changes to Advanced
Provide the Account information

Incoming email server starts with mail. followed by your domain name e.g. mail.example.com*
Account type is IMAP4
User name is the full email address
Password is your mailbox password
Outgoing (SMTP) mail server starts with smtp. followed by your domain name e.g. smtp.example.com*
Tick all blocks
> Sign-in

All done!

Try to send and receive. If there are any errors, refer to our Troubleshooting guide.
* Note: In isolated cases mail.domain (e.g. mail.example.com) and smtp.domain won't work. In these cases you will need to use the server name instead e.g. www34.cpt1.host-h.net. Find my server name.