This guide will help you fix errors in the setup of an email account in older OS X 10 versions
Refer to our Yosemite or El Capitan troubleshooting guides for newer OS X versions. (To find your version: click the Apple logo at screen top left > About this Mac)
Is this the first time you're setting up this email account? Then use our new email setup guide, rather than this Apple Mail troubleshooting guide.
Note: replace your-domain.com with your domain name
Check your password
First, check your password by browsing to Webmail and trying to log in. If you aren't able to log in, then you have the incorrect password. Forgotten passwords can be reset in konsoleH – you will need to get your domain or web administrator to update it for you if you don't have konsoleH access.
Do you use a Mac Keychain? Make sure that the password saved in your keychain is correct -- here's how.
Select Preferences menu
1. Open Apple Mail.
2. Click on the Mail menu and then click Preferences.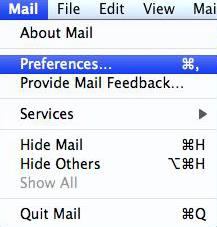 Check account settings
3. Click on the Accounts tab and select the relevant account.
Ensure that the Account Information tab is selected.
Account Type can be IMAP or POP  (IMAP is default)
Description (optional)
Incoming Mail Server is mail.(your domain name) or IP Address
User Name is your full email address
Password is your mailbox password (forgotten passwords can be reset in konsoleH)
4. Click on the Outgoing Mail Server (SMTP) drop-down menu.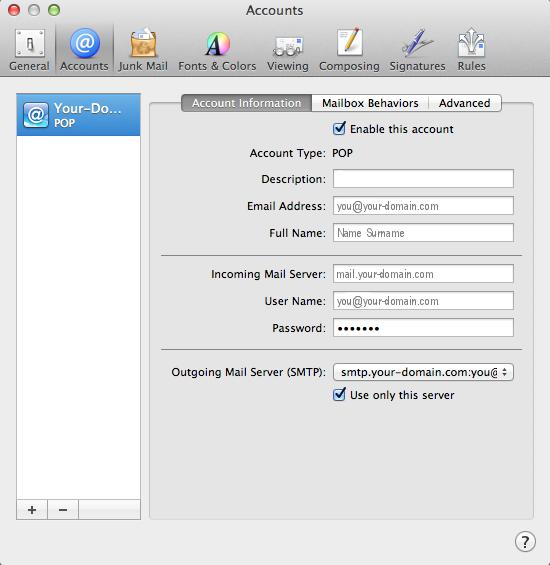 Edit SMTP Server List
5. Select Edit SMTP Server List… from the drop-down list.
Confirm SMTP Server
6. Select your SMTP server from the list and confirm that your Server Name is entered correctly, or use the IP Address
7.  Select the Advanced tab.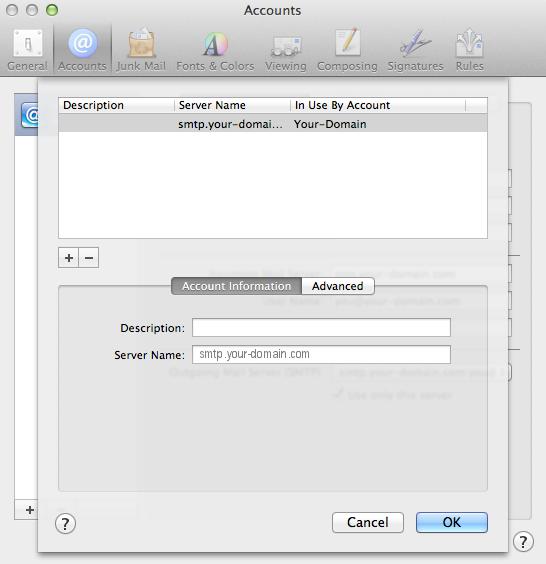 Confirm Advanced SMTP Settings
8. Ensure that your settings look like the settings shown in this screenshot below.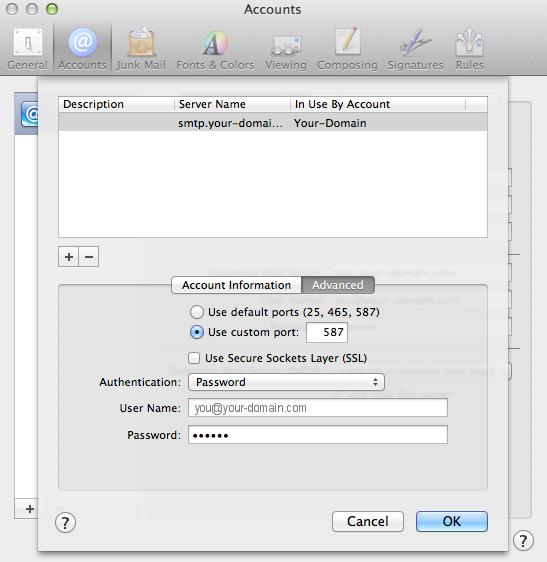 Finish
Your email account should now be configured correctly.
Still struggling? Refer to our guide of common email problems or contact support@xneelo.com.